Zayne Donovan is brand new over at Helix Studios and he's jumping in with both feet. He's a cute, dark-haired, 19-year-old twink and his first two videos have already hit the site. He's featured in the new series called Scandal at Helix Academy, which will bring us lots of horny school boy action in the weeks ahead. And he jumped into bed with Jacob Dixon for the next installment of Real Cam.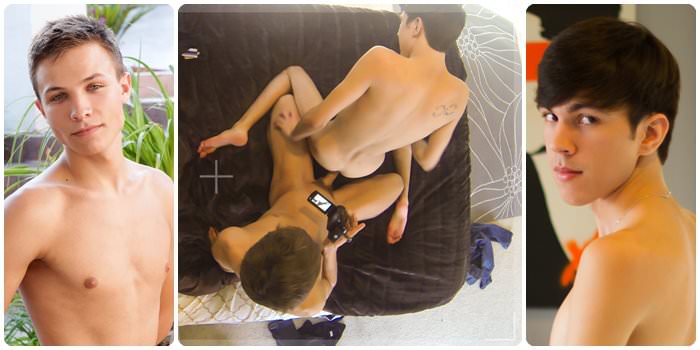 If you've missed the first three Real Cam videos, they feature a couple of the regular Helix guys playing around in bed with their own camcorders. They guys are often real-life lovers, but not always. I like this series because there's no camera man horning in on the action and the guys have a lot of fun playing with their cameras and getting in close.
And Zayne Donovan is making his debut in another big way – he's getting fucked by Jacob Dixon's huge cock. If you're going to do porn you'd better be able to handle the big ones, so he's getting this scene out of the way and proving that he can sit on a 9-inch cock.