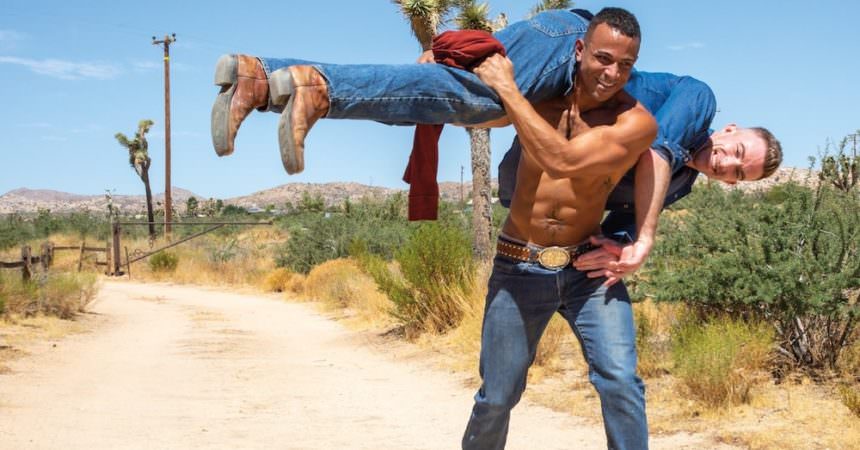 Zario Pounds Nick Bareback
The road to 'Bareback Ranch' is a happy trail, with Nick Fitt and Zario Travezz goofing off with some horseplay in the desert sunshine. Before long Zario's shirt comes off and he manhandles Nick, throwing him over his shoulder and carrying home his prize. Back at the ranch, some ice-cold bottles await these two horny wranglers. Zario lets a gulp of beer trickle down his pumped chest and rippling abs onto his raging boner, as Nick kneels and slurps up every drop. Once Nick has thoroughly serviced Zario's dick with his expert mouth, Zario gets Nick's hole wet and ready for his throbbing raw cock. He slams his bare dick in deep, pounding Nick's ass hard and fast just how he loves it. The relentless ass-pounding leads to some creative use of a piece of fruit, and Nick getting covered in cum.
Dick Detective's verdict: Great! I particularly loved watching Zario eat out Nick's pretty pink butt-hole.