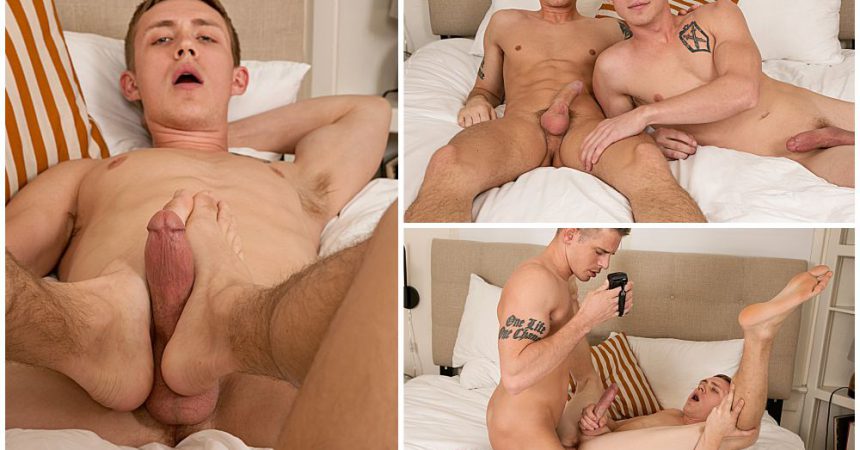 Zane Anders Gets A Foot Wank & Raw Fuck!
Horny young jock Zane Anders gets a foot wank and a raw cock up his tight butt thanks to sexy stud Gunner Canon.
In "Breed My Boyfriend" part 3, Zane and Gunner hook up together and get naked in the bedroom with their rock hard dicks begging for attention.
With a hand-held cam at the ready to help film some POV shots of the action, Gunner lays Zane on his back and then proceeds to use his feet to give the young jock's big dick a foot wank. Foot fetish fans will love that part! Zane loves the feeling of those feet massaging and jerking off his dick, but he loves the feeling of Gunner's mouth around it even more as the stud blows him. Zane has a lengthy shaft, so Gunner struggles to fit it all down his throat, but he has a damn good time trying though!
In return for servicing Zane's cock, Gunner gets to put his inside the jock's tight ass! He teases the hole at first, then slides his full length inside bareback and begins to pump away. The sexy inked stud is soon pounding that hole hard, fucking Zane in a few positions and continuing to use the hand-held cam to give us some great close-up POV shots too. All that raw fucking leads to some hot cum shots, with Zane getting his load fucked out of him, and Gunner….. well you really need to see that one for yourself!