CHAOSMEN
20 year old blonde stud Jonas is paired up with 23 year old stunner Sinclair for this scene, and these guys really look great together. Fresh faced, smooth, toned bodies – and beautiful, veiny, hard cocks!

The two hot, young studs start by making out on the bed, and it's not long before Sinclair has Jonas' fat bone sliding between his lips. He really gets to work sucking and slurping on that cock, which looks huge in close-up shots as Sinclair's mouth struggles to reach halfway down. Then Jonas takes his turn sucking on Sinclair's boner, sliding his lips softly over the impressively fat head.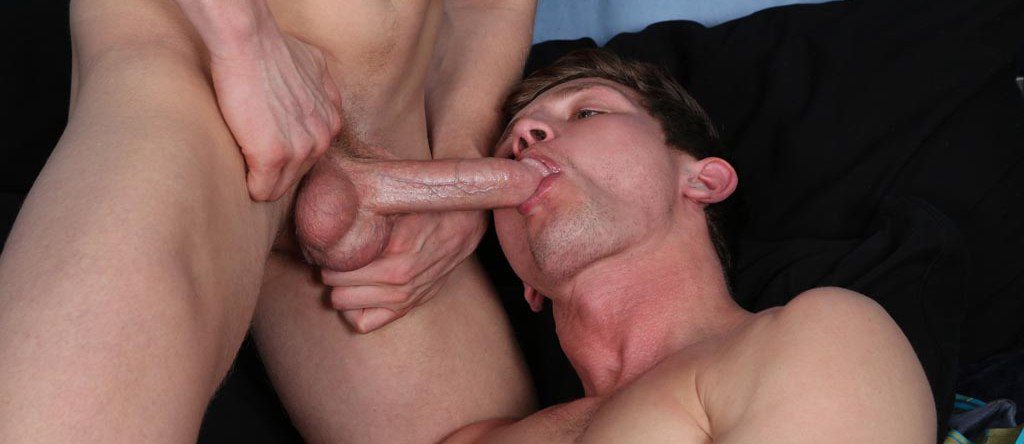 Jonas then gets to work on Sinclair's smooth, peachy ass, and buries his face between those ample butt-cheeks before some teasing with his rock-hard dick. We then hear the telltale 'pop' as the tip of Jonas's fat bone enters that tight hole, and slowly but surely his thick, veiny pole slides bareback into Sinclair. Sinclair lays flat as Jonas thrusts away, his bare dick buried deep inside, and we get some amazing close-up shots of his smooth shaft sliding in and out, massaging the insides of Sinclair's ass.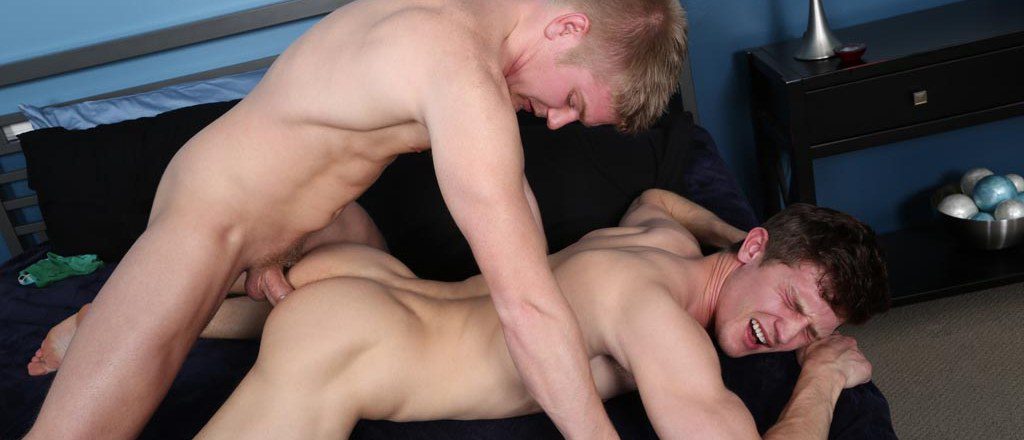 They change positions a couple of times before Sinclair ends up on his back jerking off, and with Jonas's dick still pumping away at his hole he busts an impressively huge load of jizz all over his face, chest and stomach. Jonas then pulls out and shoots his cum over Sinclair's hole before sliding his cock back inside.
Hot stuff!
Click here to see a video preview of this scene.
Click here to go to ChaosMen.