We all have that one sexual experience that we carry with us throughout our lives. Maybe it was a summer fling; a weekend romp in Montreal, London or New York; or maybe it was our first high-school crush. Jessie Montgomery has been having lots of problems at home, so he heads off to his old dorm room at Helix Academy to chill out and get away from all the fighting.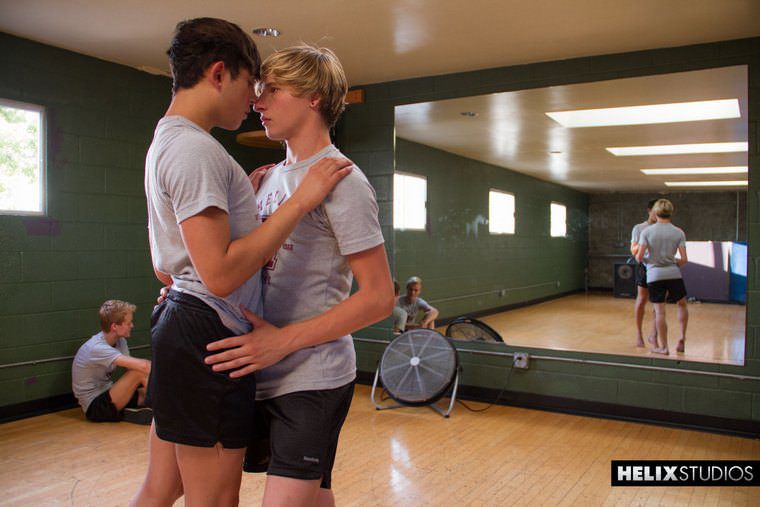 Jessie lies back on the bed and looks at some photos of his old boyfriend Jamie Sanders. This gets him thinking about one of their wild romps in the locker room at school. Jessie never had sex like that before or since. He's never fucked a guy's ass like that either. As he remembers this sweaty encounter, Jessie's hand slides inside his pants, then his jeans come off, and he strokes his hard on.
Remembering Jamie's warm mouth around his cock gets Jessie's meat swelling in his hands. But sliding his hard raw cock inside Jamie's tight hole really gets his balls tightening. Jamie had this way of flexing his ass muscles on the down stroke so they gripped Jessie's hard-on tightly, making it feel like he was entering his boyfriend for the first time. Thinking about filling up Jamie's ass with his cum load gets Jessie's own dick dancing and he blows his wad all over his smooth belly. I guess we all have a spank bank of memories like Jessie, I know I've got a couple that always guarantee a good strong pop.