I am more convinced than ever that the guys at English Lads hang out at gyms to pick up their guys. Check out Lewis Cartwright, yet another hot uncut straight guy arriving for a wanking session on video.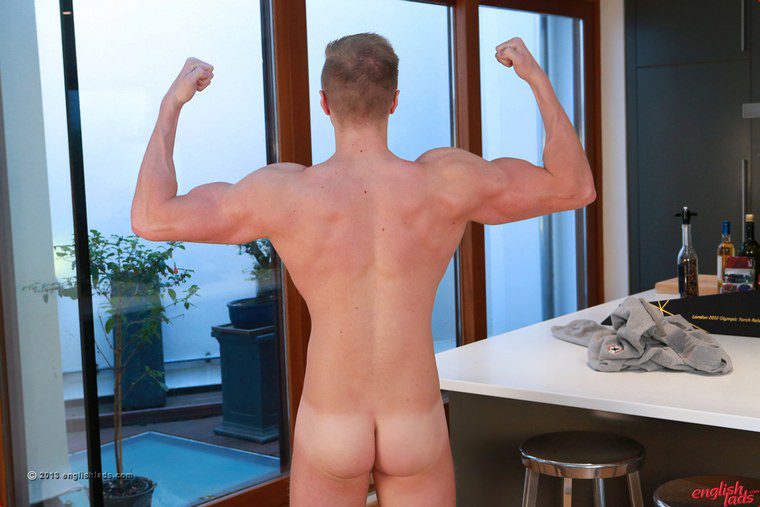 This handsome young man is a personal trainer, and you can tell when he takes his top off and starts to flex his muscles. I can imagine that a few of their gay performers (yeah, there are some gay boys on the site! lol) are lining up right now to show him what a cock sucking feels like coming from another guy. I'll bet you that Dan Broughton has already registered his interest in wanking and sucking that hooded dick of his.
After seeing this uncut straight guy pleasuring his cock and seemingly enjoying himself showing it all off, I am certain that he's going to be back for a lot more than this. I'll bet you anything you like we'll see him getting a great handjob from one of the other guys, and probably being sucked off to a cum shot too. How long will it be before he's tasting another guys dick though? Fingers crossed it's not too long, I'll be looking forward to seeing that!