I don't know whether you've seen the ongoing thing they have on the Helix Studios site with their boys telling all about their first fuck, but you should definitely take a look at these scenes if you get off on the idea of seeing what it was like for these virgin twink boys getting their very first dick.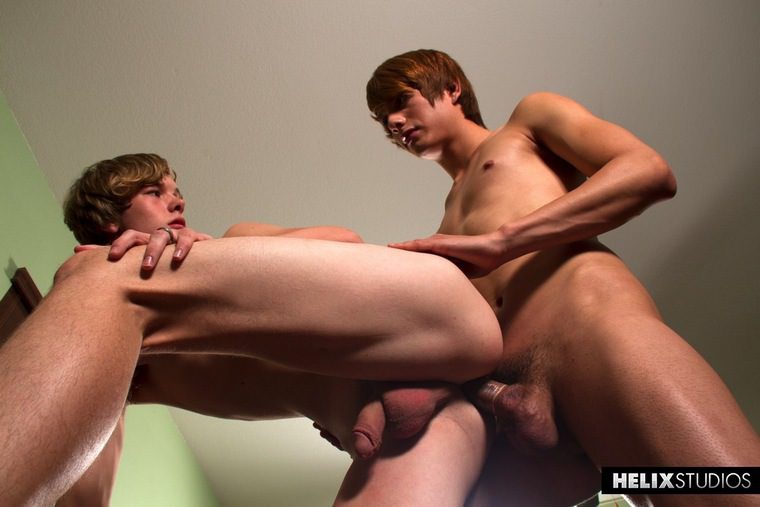 Scotty Clarke is the one telling his story for this video, inviting Anderson Lovell in to play the role of his top.
There is no doubting that these stories have been exaggerated to be a little more perfect than they actually were, but that doesn't change the fact that they are totally hot, and watching what it was like for a virgin twink boy to get some dick in his hole for the first time should definitely be getting you off.
Scotty really gets a great fuck from his friend Anderson in this one, and he's a lucky boy if this is really what his first time was like. I think most of us were extremely nervous and fumbling (and probably just a little drunk too) in our first times, or was that just me? lol
If I could go back and get my first cock again, I'm not sure I would change anything about it though. Would you change yours?