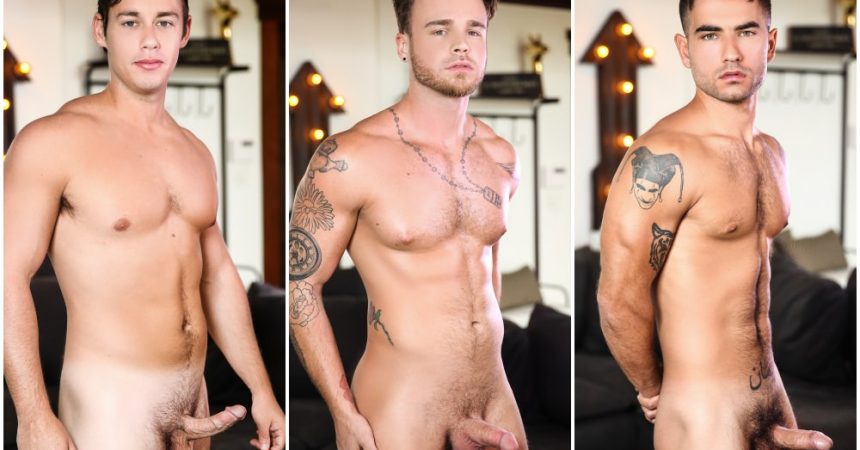 Vadim & Tobias Share Max
Vadim Black and Tobias share Max Wilde's hole in this threesome from MEN.
In this scene, Max Wilde is Vadim Black's new boyfriend. Tobias is Vadim's housemate, and when Max shows up looking for Vadim he bonds with Max over  video game. But they soon bond even more when Max leans in for a kiss. While Vadim is out at the store, Max sucks Tobias' cock and then offers up his ass to the stud. Tobias pounds Max's bubble-butt hard, slamming every inch of his dick into that hole.
Suddenly Vadim returns, and Max quickly hides. The cheating jock quickly dresses and pretends to arrive at the house. He then goes into Vadim's bedroom and gets his ass pounded once again. Tattooed stud Vadim drills Max deep – until he's interrupted by Tobias who needs a favour from Vadim.
This gives Max and Tobias a chance to fuck once again. But as Tobias is drilling Max on the couch, Vadim catches them. Instead of being angry though, Vadim tells them to carry on! The boys are fulfilling one of his wildest fantasies. Vadim joins in and makes it a sizzling threesome as he watches Tobias fuck his boyfriend while Max sucks his cock.