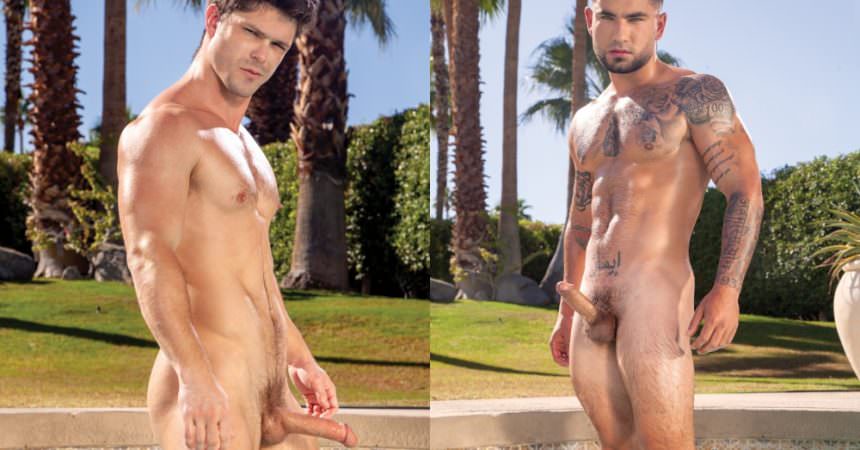 Vadim Black Tops Devin Franco
Muscly studs Vadim and Devin are hanging out by the pool together on a hot sunny day. Vadim decides to have some fun by stealing Devin's swim trunks and jumping into the pool. With a smile on his face and a rock hard boner, Devin follows Vadim into the pool and gets his throbbing dick sucked by Vadim. Once Vadim is done blowing Devin's boner, he pulls off his own swim trunks so Devin can return the blowjob.
Devin sucks on Vadim's stiff uncut dick before bending over the side of the pool so Vadim can eat out his ass. After a thorough rimming, Vadim then slides his dick into Devin's butt-hole and pumps away at that ass. Devin takes a deep drilling from behind before he's flipped over onto his back. Now Vadim faces the stud as he continues to slam his dick hard into Devin. It's not long before the horny pair are ready to blow, with Devin firing jizz all up himself closely followed by Vadim.
Dick Detective's score: 4.5/5