Who hasn't imagined watching two sexy studs getting it on in front of them? I know I have! And I love scenes like this that realise that idea. In "While He Watches", hot stud Ty Thomas has a special surprise in store for his boyfriend Jake Davis; He's enlisted sexy inked jock Markie More to fuck Jake bareback while he sits back and watches the action.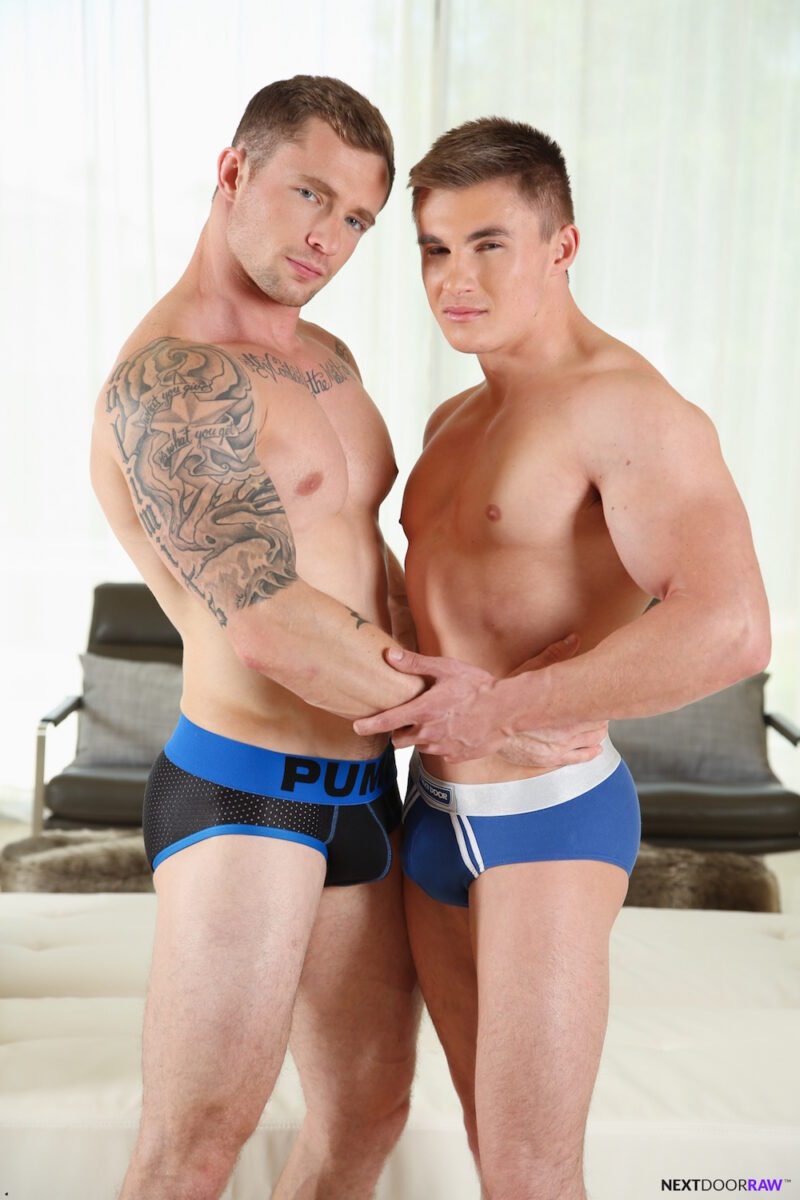 Ty takes his place on a chair beside the chaise lounge while Markie and Jake, both totally naked, start getting it on together right in front of him. They begin with some passionate kissing which Ty loves, stoking his own cock through his jeans as the two guys win front of him then move on to the oral action. He watches as his boyfriend blows Markie, sucking every inch of the inked jock's throbbing dick, and continues to watch as Markie flips Jake around and buries his face into the sexy young stud's butt. Markie rams his tongue into that tight hole, rimming it until it's nice and wet and lubed with his spit.
Buy now Ty has his own big throbbing cock pulled out of his jeans, jerking off as he watches Markie then slide his raw cock deep into Jake's tight hole. He watches Markie fuck his boyfriend hard, pounding his ass in several positions and pumping the full length of his bare boner in and out of the young stud. With all that ass-pounding action, Markie is soon ready to breed Ty's boyfriend, and after fucking the cum out of the stud he then pulls out and dumps his load all over Jake's freshly fucked ass, giving him a hot creampie before sliding his dick back inside and fucking the cum into that tight hole – Just as Ty blows his own load all over himself too…..
Hot stuff!