Occasionally I like a good story with my gay porn — if it's a good story and the performers can act. My hat goes off to Jessie Montgomery and Jacob Dixon in this new video from Helix Studios called Coming Home. Everyone involved in this production has outdone themselves and Coming Home felt like a coming-out movie that you could be watching on HBO or Bravo, but you know, with cock and sex.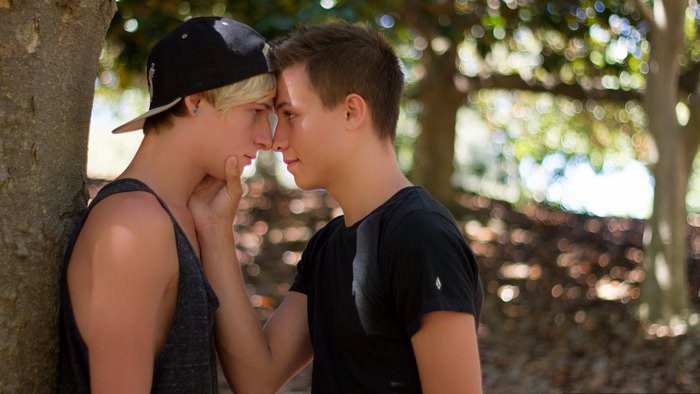 Jessie Montgomery hasn't been back to his hometown for three years, but when his aunt discovered him fucking his boyfriend, she kicked him out. Jessie's best friend Jacob Dixon meets him at the train station and he's happy to see his buddy, it's been a long time. They spend some time catching up, but Jessie is preoccupied with telling his best friend his secret. When Jessie finally comes out to Jacob in the park he gets the surprise of his life. Jessie's leaning against a tree and Jacob presses closer, then he kisses Jessie. "I've loved you the whole time," Jacob says.
And if Jessie doesn't fall in love with Jacob after this hot fuck scene, I'll gladly jump in. Aside from being adorably cute, Jacob has a really long cock. And when Jessie reverse sits on it, you'll see that it's a long slide down Jacob's hard-on before Jessie buries it balls deep. And Jessie enjoys is ass swallowing every inch of it. With two young guys finally exploring their secret love for each other, Coming Home is a sexy and passionate romp. But for me, Jacob Dixon's long dick really steal the show, and the boy knows how to please a guy's ass.
[button color="red" size="big" link="http://www.dickdetective.com/helix" target="blank" ]GET THIS HOT SCENE HUNDREDS MORE – CLICK HERE[/button]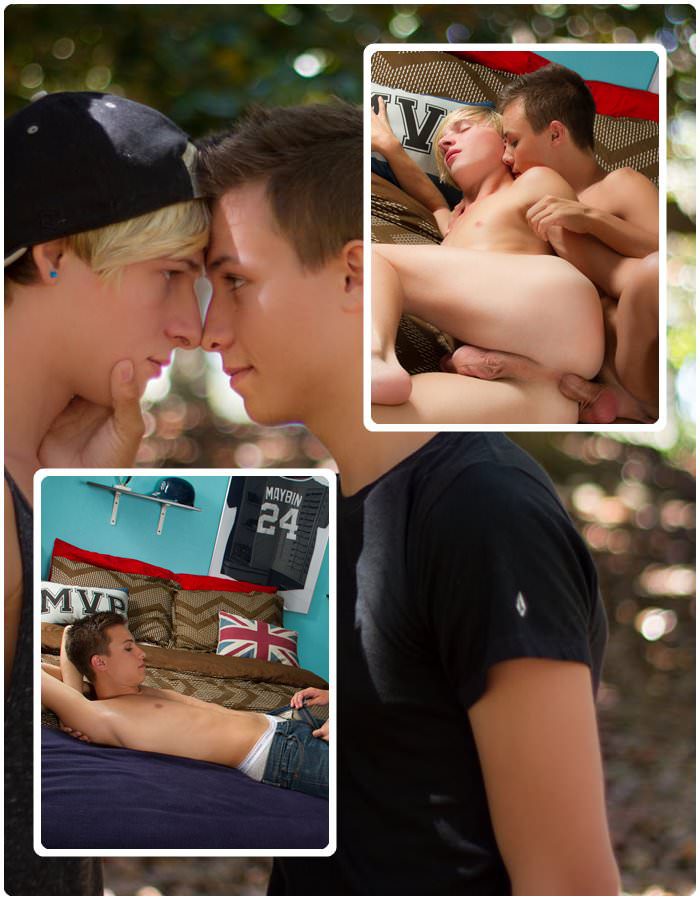 [button color="red" size="big" link="http://www.dickdetective.com/helix" target="blank" ]GET THIS HOT SCENE HUNDREDS MORE – CLICK HERE[/button]