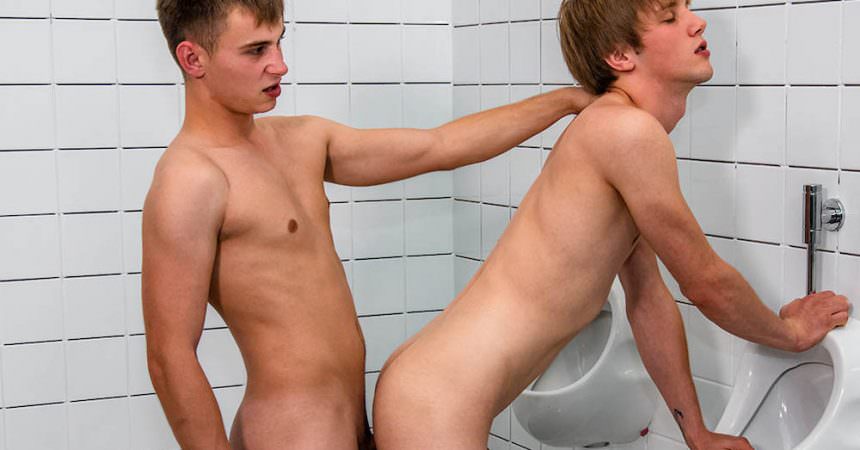 Twinks Fuck In The Restroom
In the boys' restroom, Justin Leroy can't help looking at Enzo Lemercier's uncut cock as the twink takes a piss. Looking at the boy's dick gets Justin's uncut cock rock hard, and it's not long before Enzo spots that swollen shaft. Enzo grabs hold of Justin's boner and gives it a good stroke as he tugs on his own growing peen. The boys kiss and Enzo drops to his knees to take Justin's dick down his throat.
Justin returns the blowjob and eagerly sucks on Enzo's stiff shaft. Enzo turns Justin around and eats out the boys' ass, thoroughly rimming his hairless hole. The horny teen then shoves his dick into that wet hole and pumps away, pounding Justin from behind. After drilling him against the urinal, Enzo gets Justin on the floor so the boy can ride him. He then pulls out and aims his dick at Justin's face before firing off his hot load all over it.
Dick Detective's verdict: Very good. I loved the opening to the scene and the sex is great.