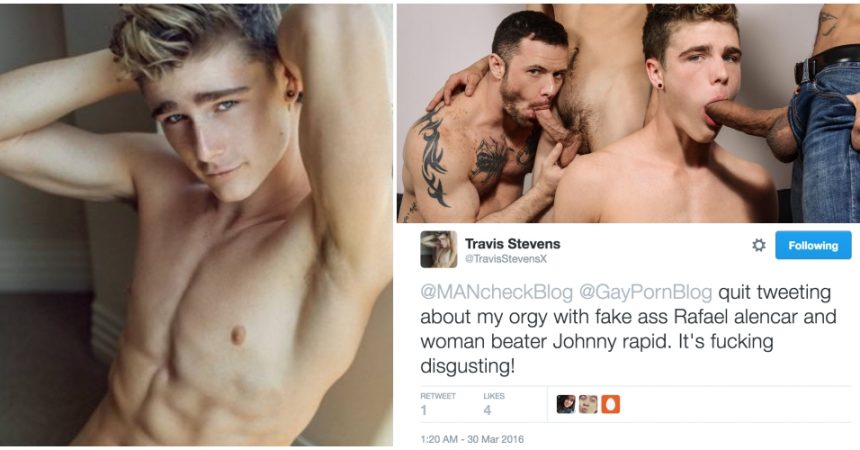 Twink Pornstar Travis Stevens Goes On Twitter Rant About Gay Studios
Twink pornstar Travis Stevens went on a Twitter rant last night about gay porn studios such as MEN.com, saying that they are "SCUM" and not concerned about safety. He went on to say that porn model Rafael Alencar has a "fake ass", and that Johnny Rapid is a "woman beater".
These angry tweets seem to have stemmed from the recent release of Travis' new MEN.com orgy scene featuring Johnny Rapid and Rafael Alencar. His original tweet-rant asked certain bloggers to quit tweeting about that particular scene, which he's clearly ashamed off.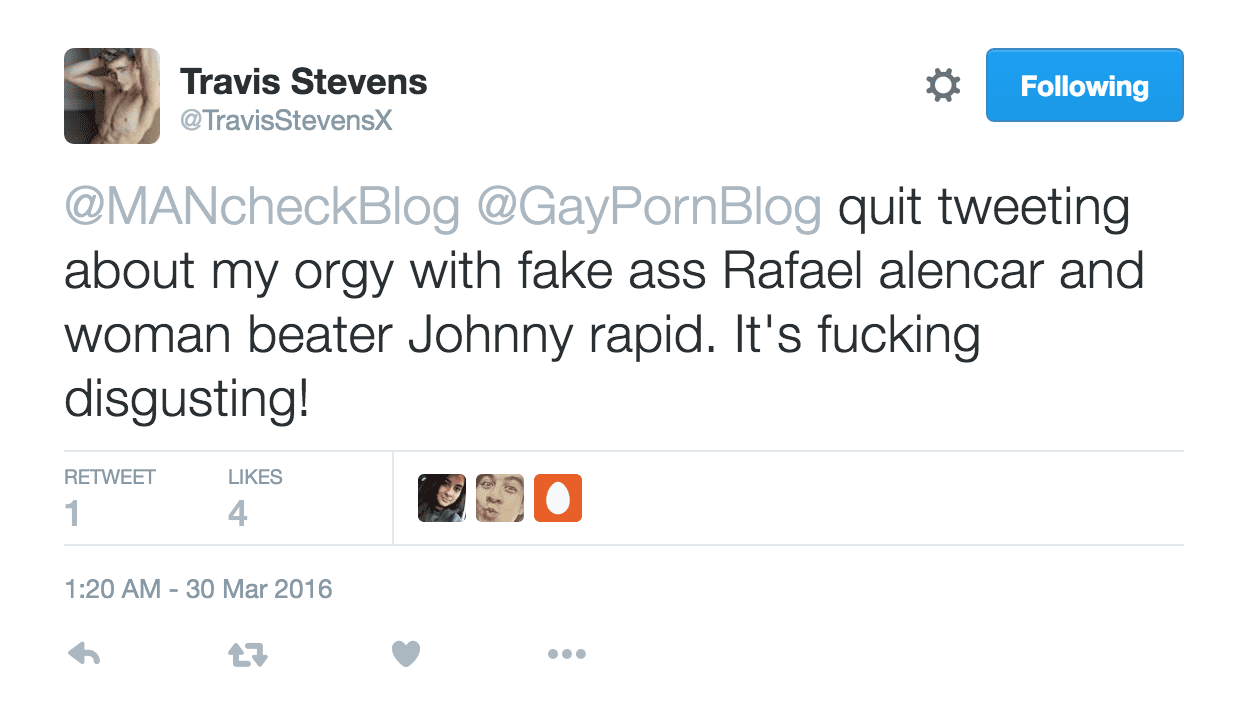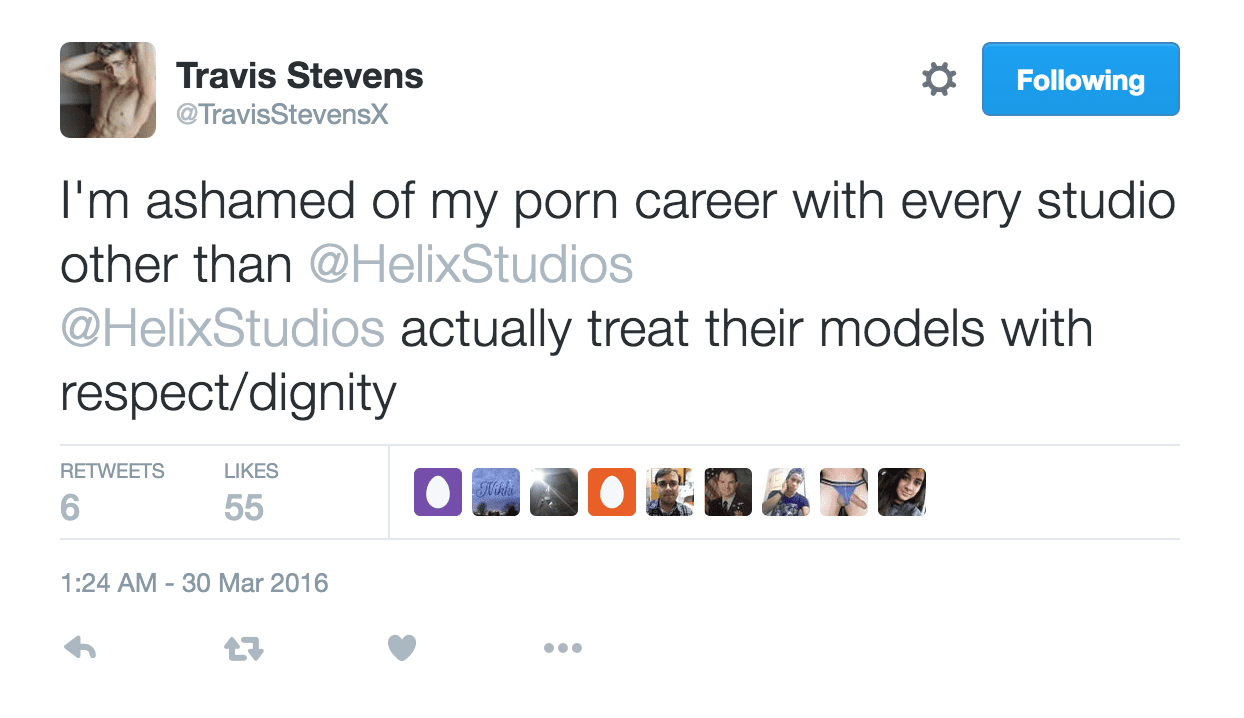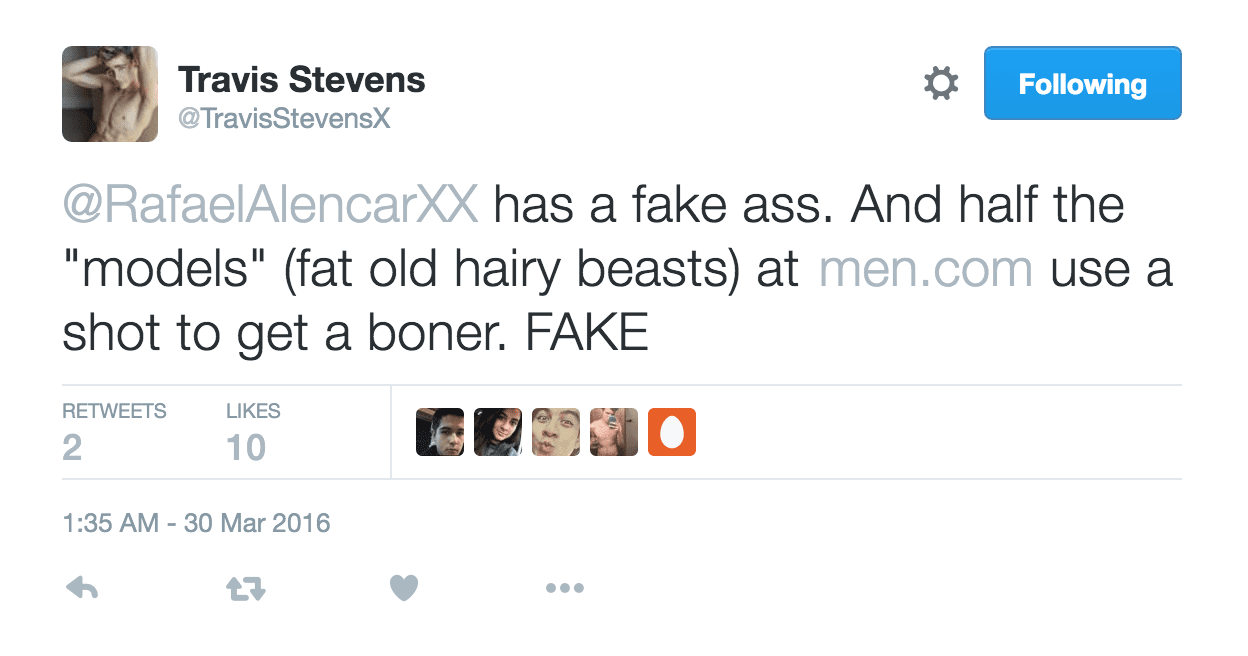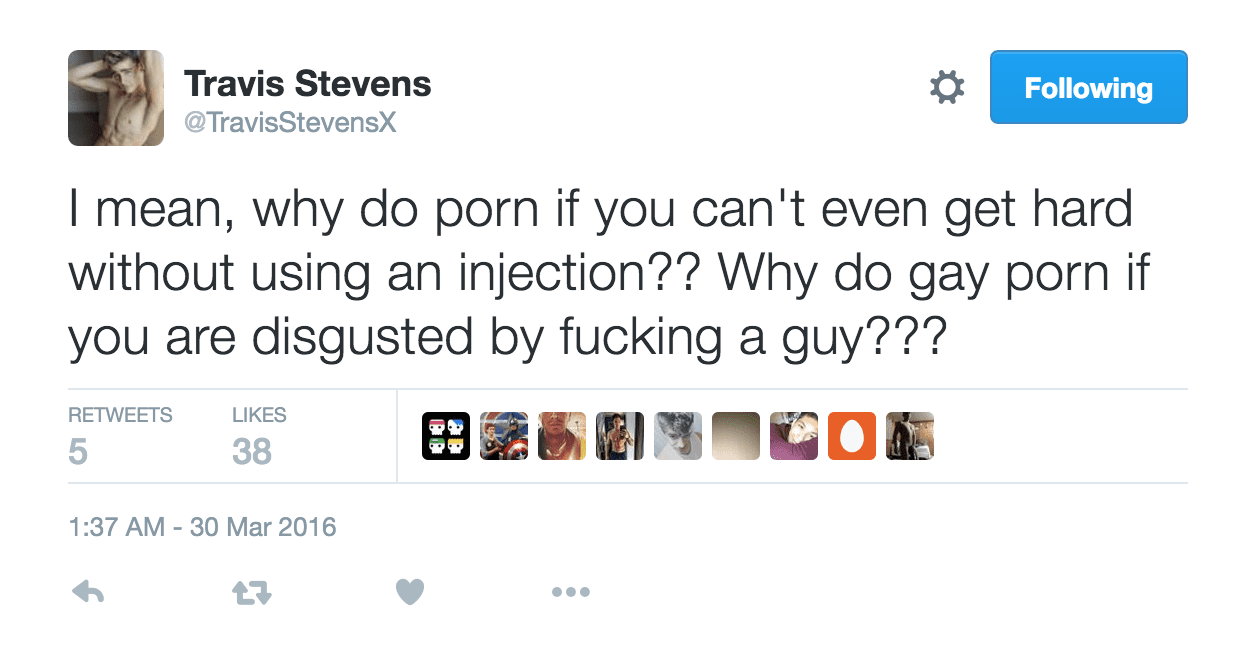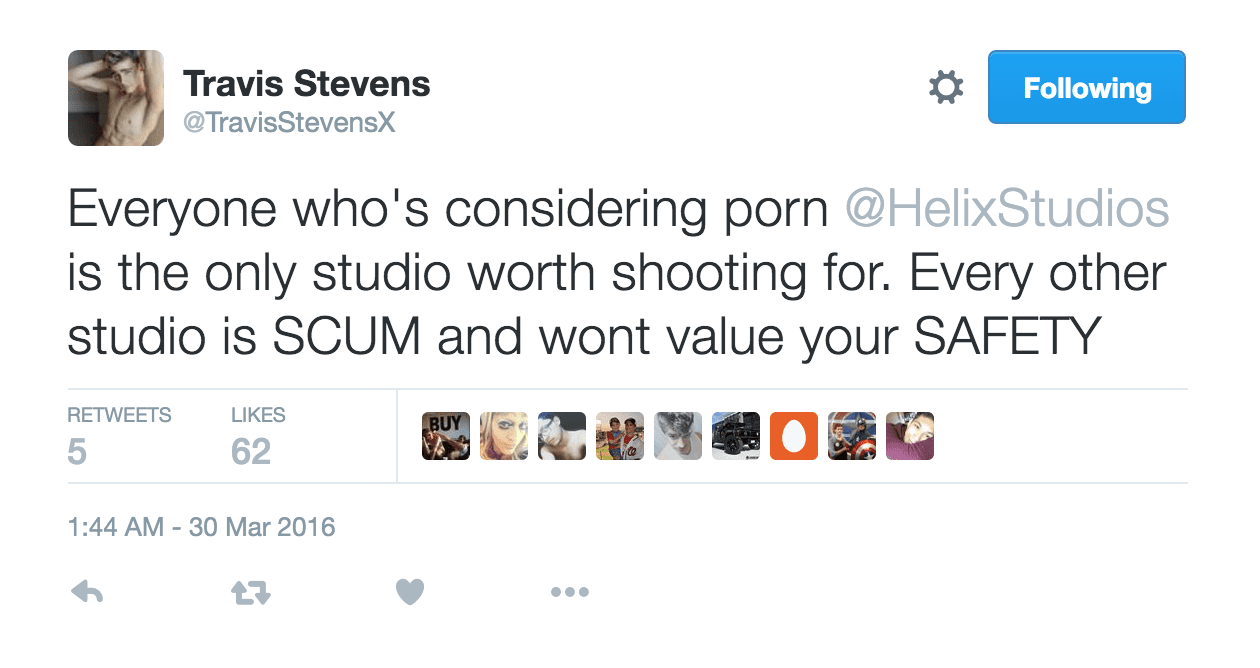 This isn't the first time Travis has filmed for MEN though. He has a total of 7 other scenes filmed with the studio since January 2015. If they were really that bad to work for, then why did he continue to do so for so long? Or had something happened more recently with the new orgy scene that got the twink pornstar so fired up? Whatever the case, these tweets are clearly 'biting the hand that feeds', and we may not see him on MEN again even if he changed his attitude towards filming for them. It may even tarnish his reputation with other gay porn studios in the future.
Photos from the MEN orgy scene and some of Travis Stevens' previous MEN scenes:

Travis did praise Helix Studios throughout his tweets however, saying that they are "the only studio worth shooting for", so clearly he's trying to stay in their good graces. The last time he filmed for them was October 2015, and he's only filmed a handful of scenes with them since his debut on the site in March 2015. Will they want to continue working with him in the future? Time will tell.