Twink porn star zach taylor loves to be fucked hard and rough, and thanks to power-top evan parker he gets exactly that in his latest scene!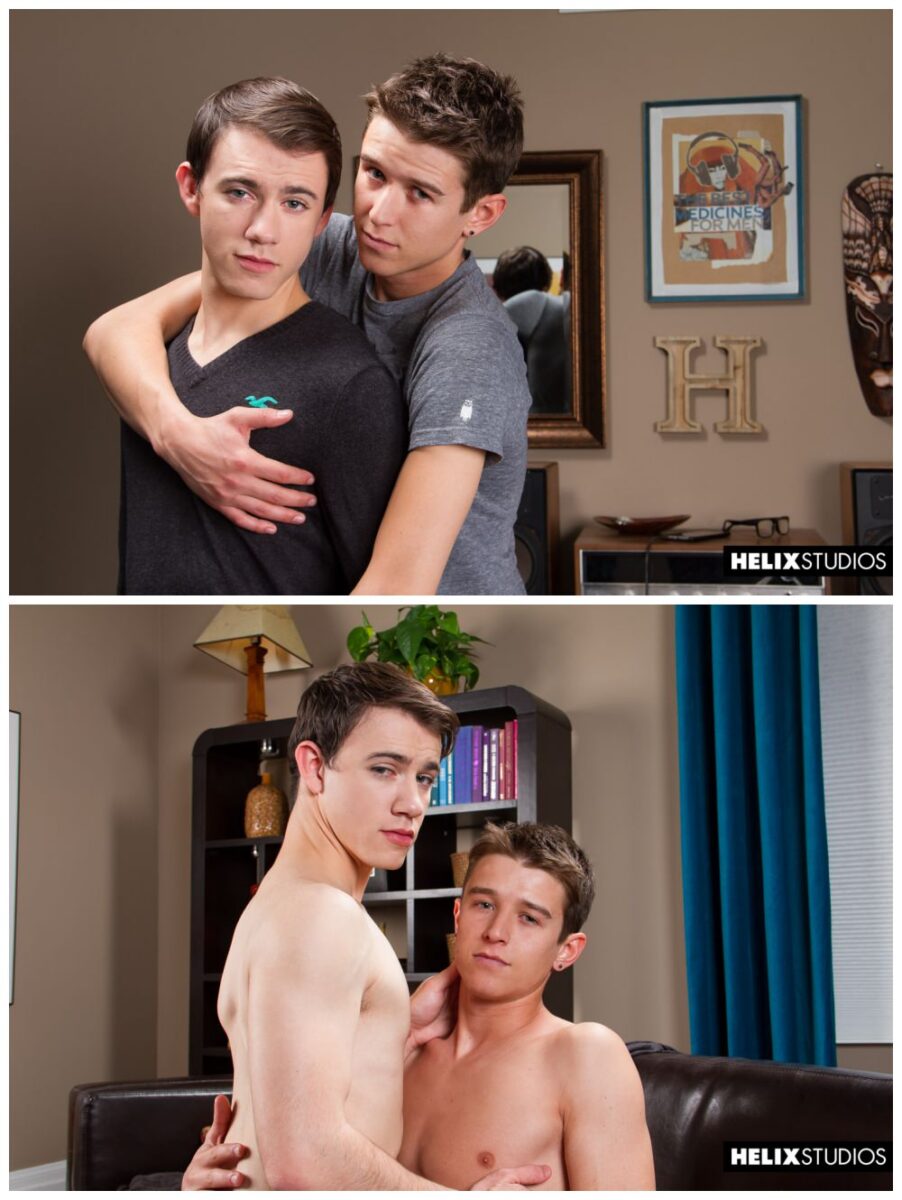 As soon as these horny boys enter the apartment they can't keep their hands off each other, groping and kissing as they strip out of their clothes. Cock hungry Zach is straight down onto his knees sucking Evan's stiff dick, and he even gets a taste of what's to come later as Evan face-fucks him in a very forceful manner. Damn hot! Zach's own big dick gets serviced too of course, and this just goes to show what a great cock-sucker Evan is as well as a great top.
We then see Zach get what he really wants as Evan enters him from behind, pushing his hard cock through the bottom boy's tight opening until every inch is buried inside his smooth butt. Evan then gets to work pumping away and pounding that ass hard – he really must have hips of steel to be able to thrust back and forth in that fast, non-stop manner of his. Zach is loving every minute of it too, especially when Evan gets him in a choke-hold and when he pins his head down as he fucks him.
Zach really does love it hard and rough – and we love watching him get it like that too!