Sexy twink Chris Connor goes for a massage that turns into a bareback fuck thanks to sexy jock Denis Reed!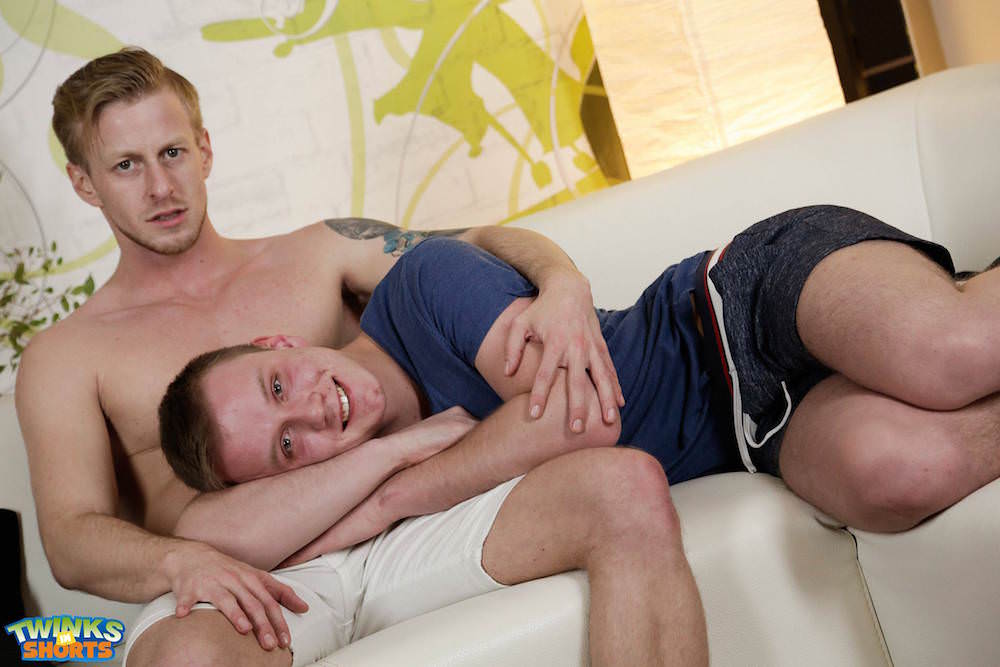 When he arrives at Denis' place for his massage, the blond hunk has just got out of the shower, and he suggests to Chris that they do the massage on the sofa so it will be more comfortable. Chris gets himself laid out on the sofa, and Denis then gets to work with his magic hands, rubbing oil into Chris' soft skin and sliding his hands up and down the twink's body.
But once Denis gets to massaging Chris' ass, he starts getting horny and can't help but slide a finger into the twink's tight little hole. And thanks to only wearing a towel after his shower, there's no hiding the big boner Denis now has, so he whips it off and lets his uncut cock loose. The jock then proceeds to hump Chris' ass, rubbing his dick between those smooth butt-cheeks before sliding it into that oh so inviting hole!
Chris certainly wasn't expecting a massage that thorough, but judging by the moaning he's certainly loving it though. Denis pumps his raw cock in and out of the bottom boy's ass, fucking him deep and hard and making sure to thoroughly massage the inside of the sexy twink. The pounding only comes to end for Chris when Denis squirts out his load all over the twink's stretched hole, giving him a hot cum creampie to finish his sexy massage!