Tweets of the week is basically just a round-up of some of my favorite happenings on Twitter this week, so have a read, look at the pretty pictures, and enjoy the recent ramblings of these social, fun, and horny followers!
This week on Twitter:
I was tempted to buy some soccer gear thanks to this picture: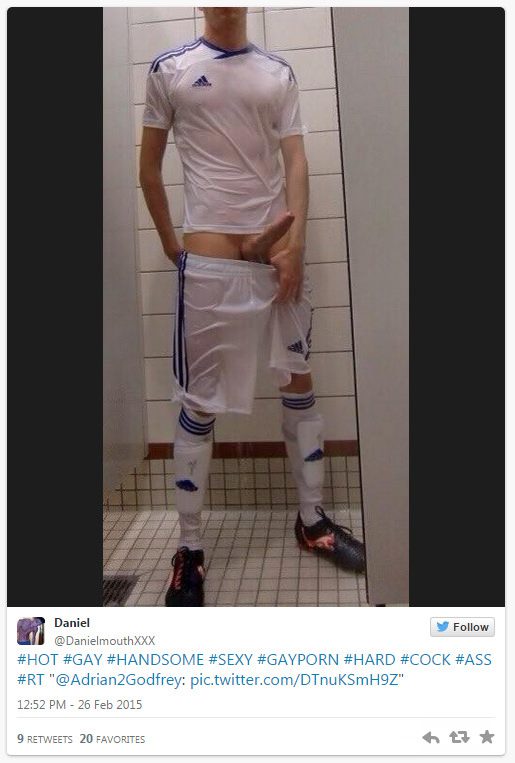 And this picture of Mickey Taylor didn't help: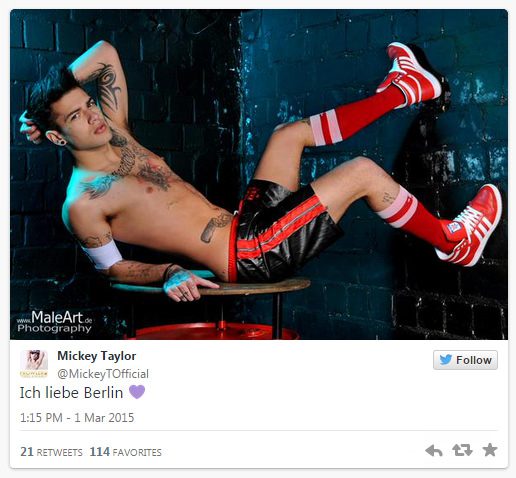 And it seems Jaxon Radoc was in a soccer kit mood too promoting his upcoming meet & greet in London: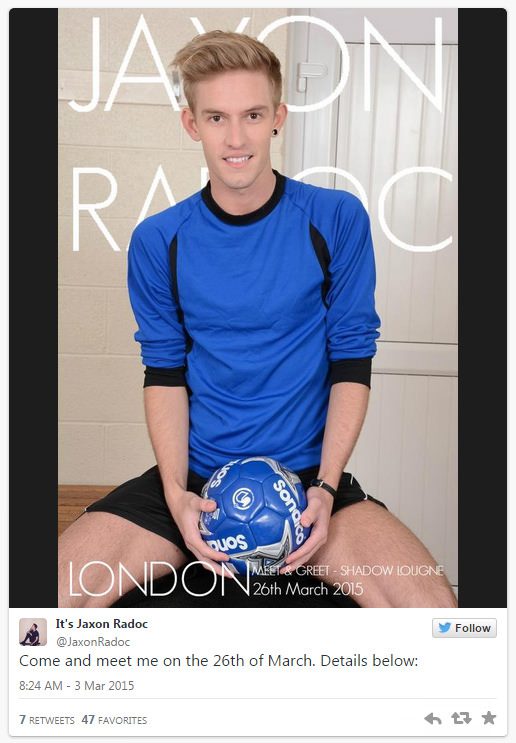 Will you be going?
Staxus stud Erik Franke showed off his new hairstyle: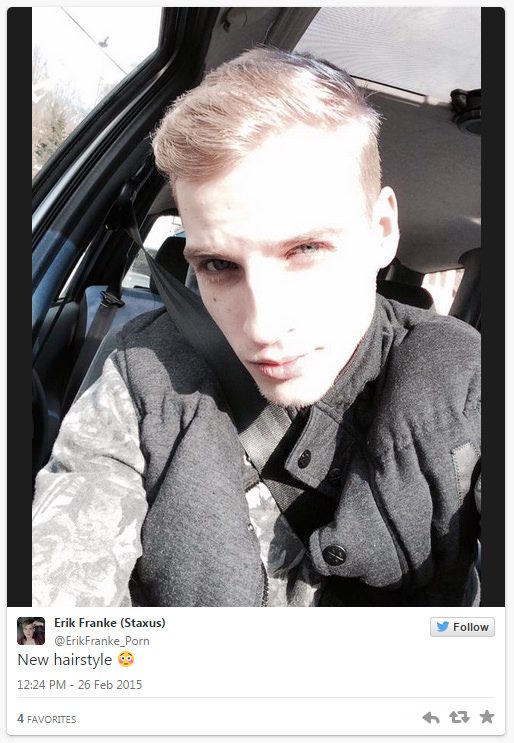 Also in the selfie mood were UK pornstars Ross Drake and Jack Green: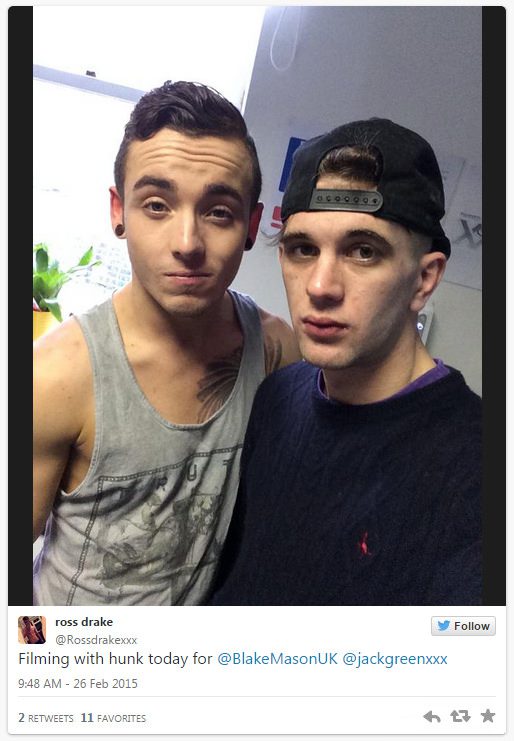 And Helix Studios star Blake Mitchell gave us a big selfie smile!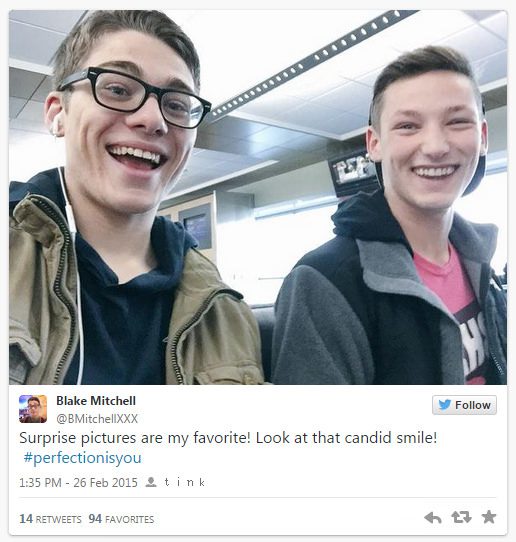 Speaking of Helix Studios, Kyle Ross reminded us of this video (whilst reminding himself of getting everything he ever wanted!):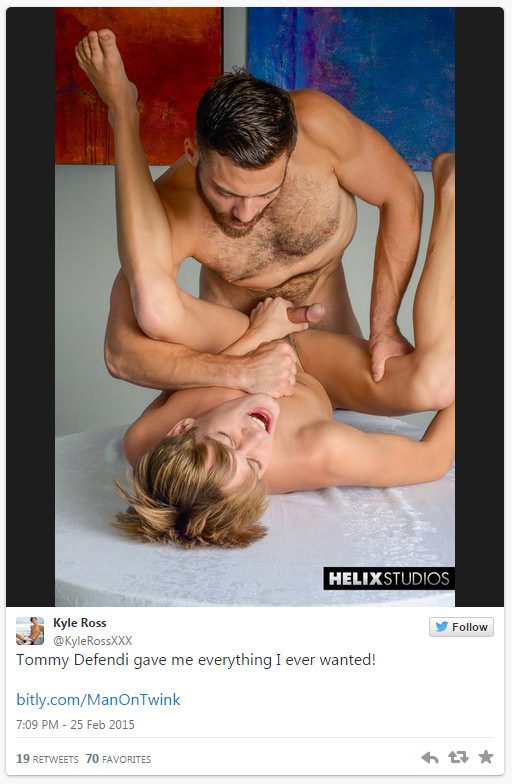 Big dicked Brit Kayden Gray wrapped up filming of a brand new scene: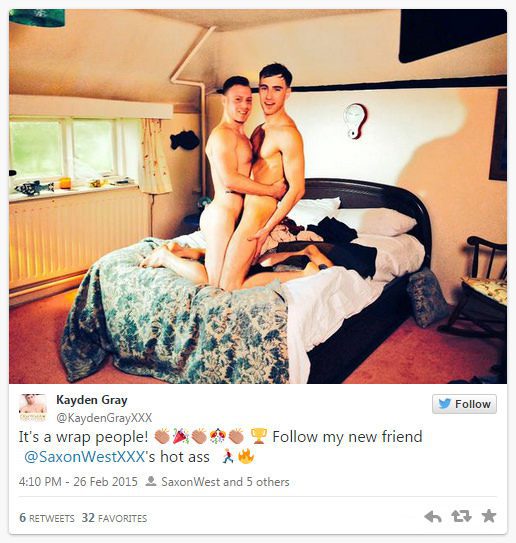 Whilst porsntar and UK Hot Jocks producer Sam Barclay was on the lookout for filming locations: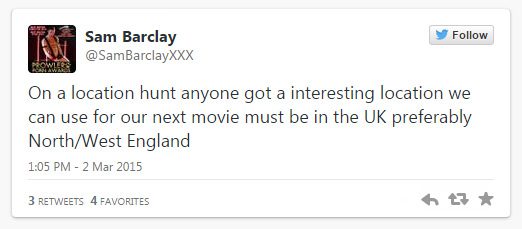 Meanwhile EnglishLads were looking for filming suggestions for hot uncut stud Wes: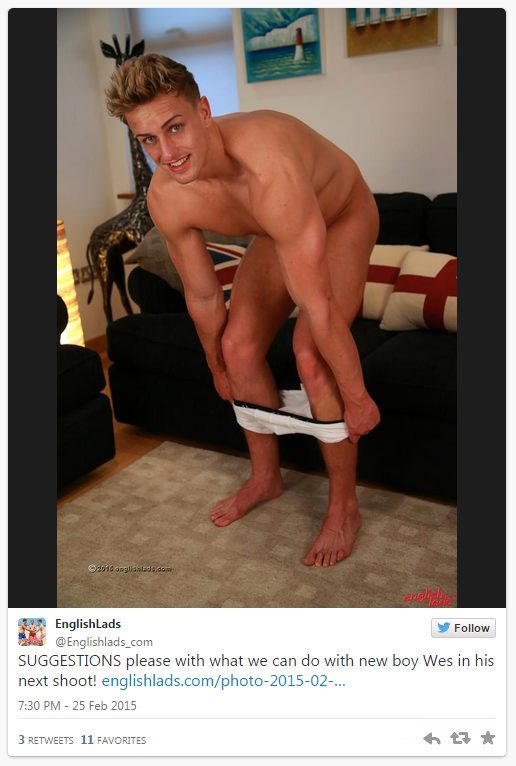 I have a suggestion. SIT ON MY DICK!!!   Ahem…….
EnglishLads were looking for help cleaning up some mess: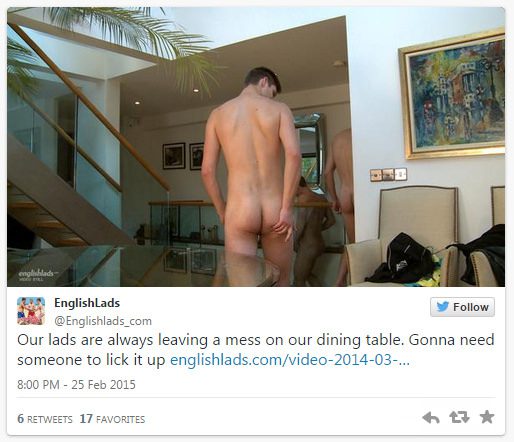 I volunteer!
I discovered a great way to eat ass thanks to this pic: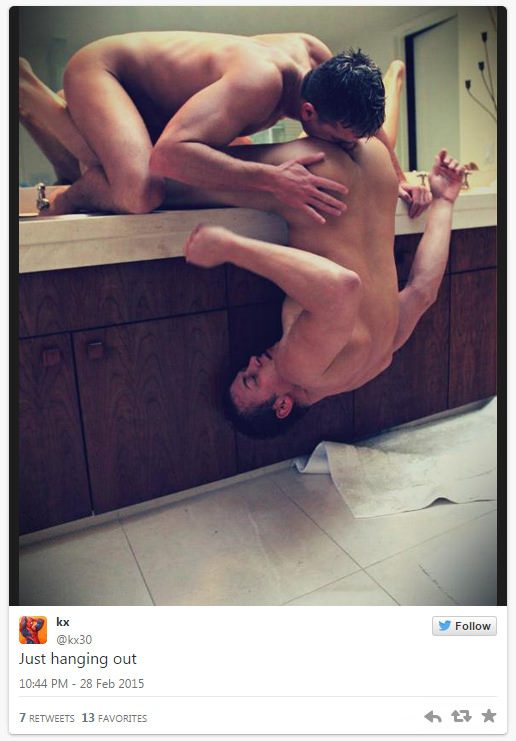 I also discovered the wrong way to use a double-eneded dildo thanks to this tweet: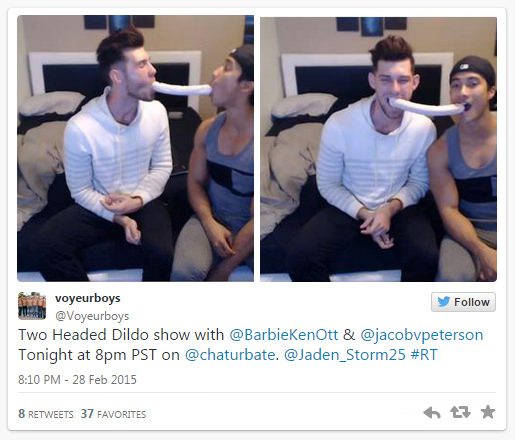 And finally (and bizarrely) this week, I also discovered it's commonplace for people to take down planes with their dicks in Japan: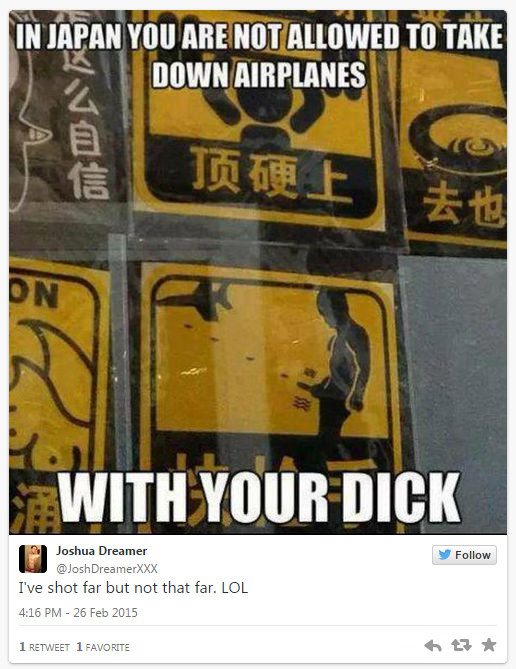 That's it for this week. Don't forget to follow me on Twitter here: @Dick_Detective if you don't
already!