Tweets of the week is basically just a round-up of some of my favorite happenings on Twitter this week, so have a read, look at the pretty pictures, and enjoy the recent ramblings of these social, fun, and horny followers!
This week on Twitter:
I re-ignited my love of Motocross gear thanks to THIS picture: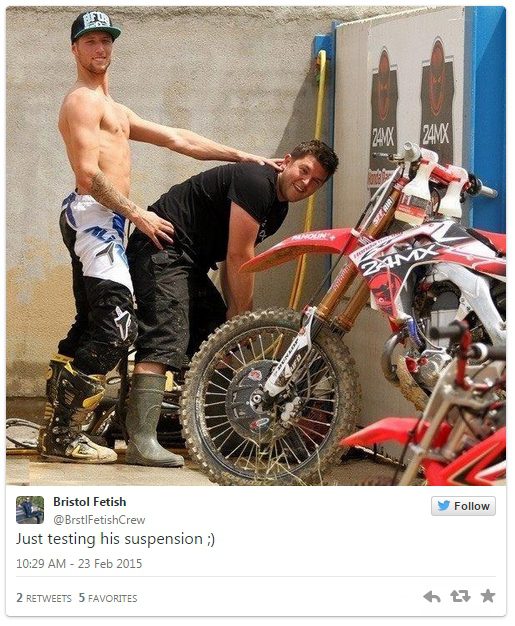 One of my fave porn stars Danny Montero posted a whole series of selfies: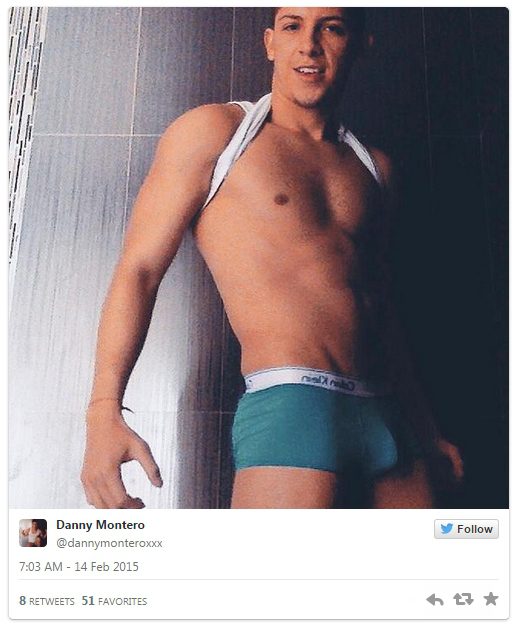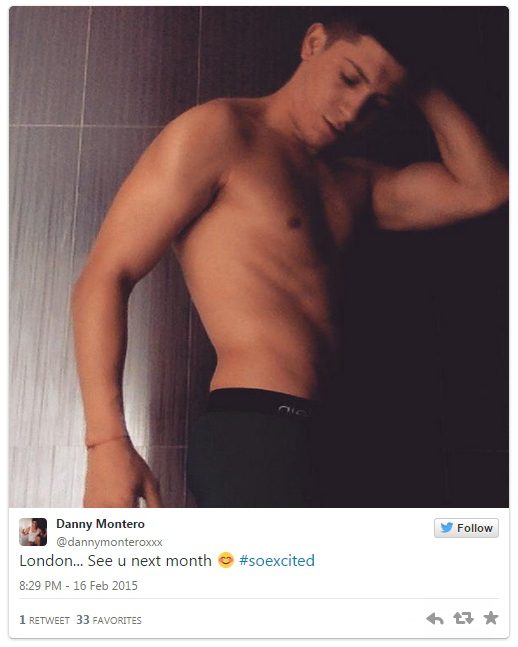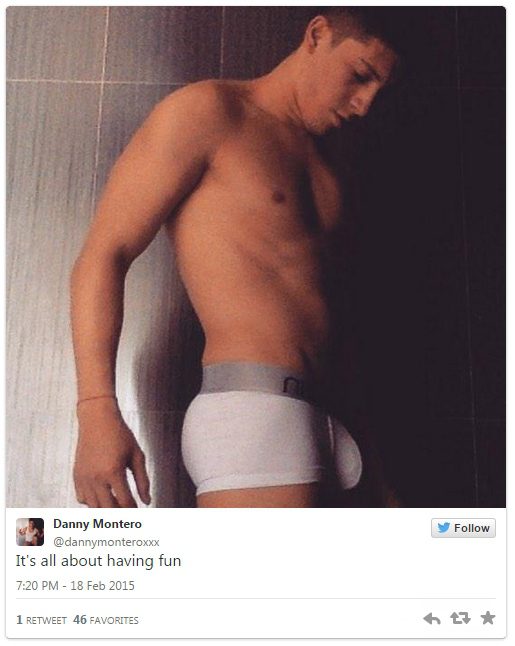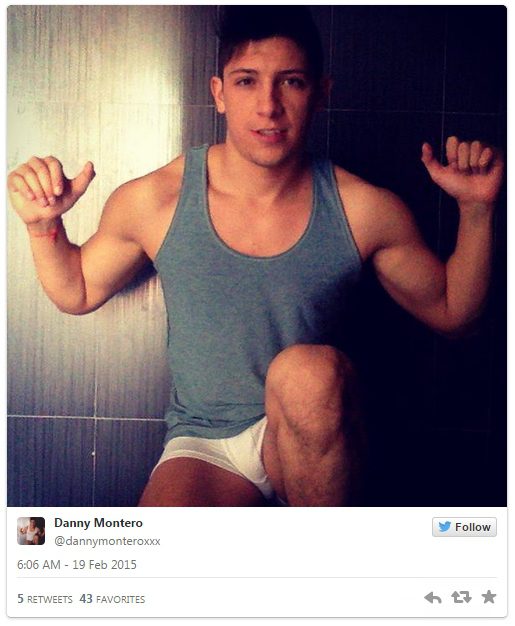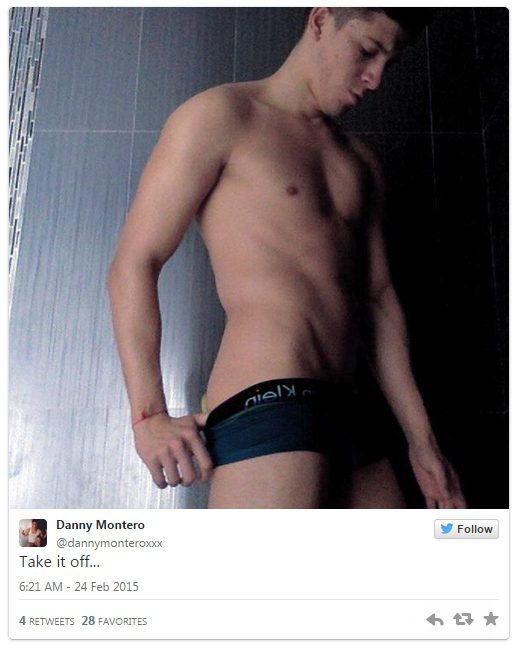 And got me particularly hot and bothered with THIS one: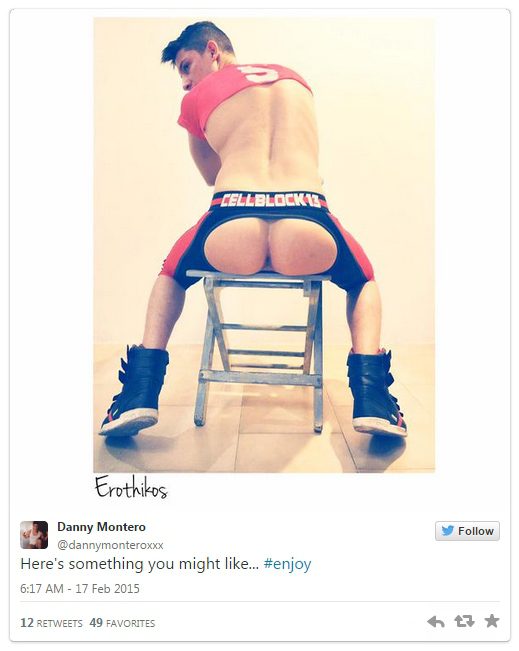 To which I replied: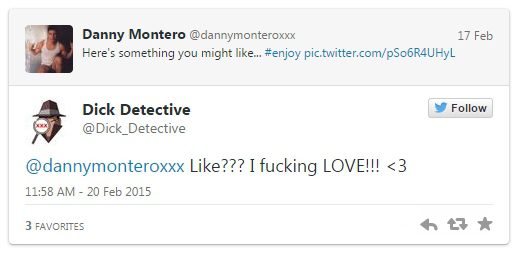 To which HE replied: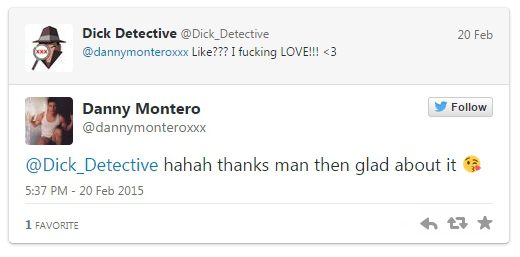 Thanks for the kiss Danny!
Also in the selfie mood was Aussie porn star Jaxon Radoc: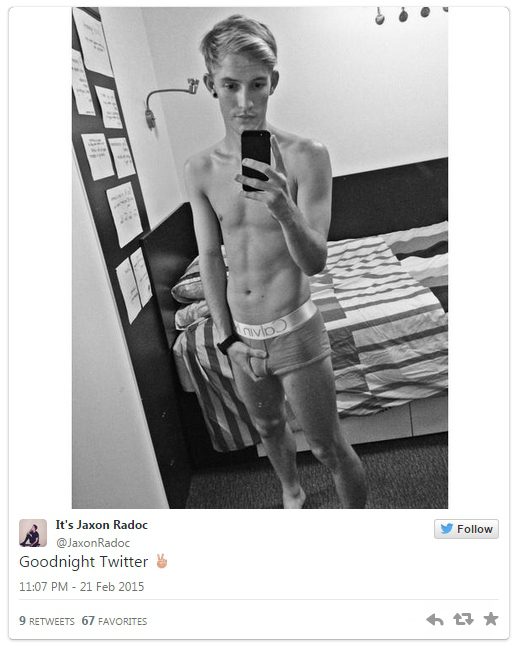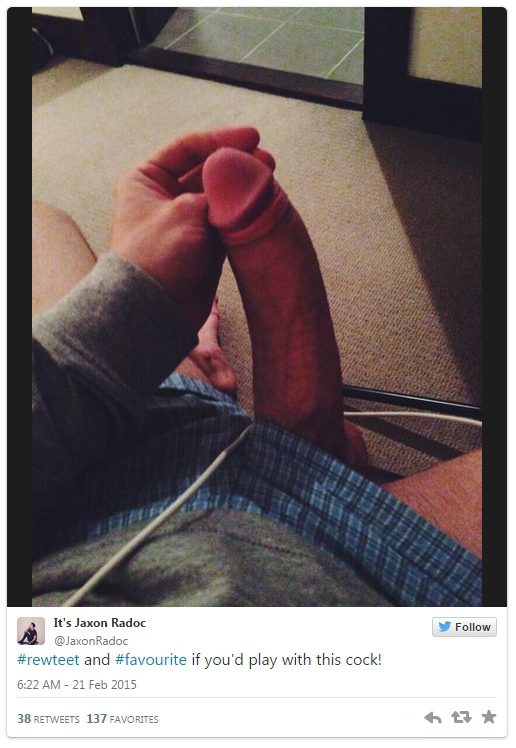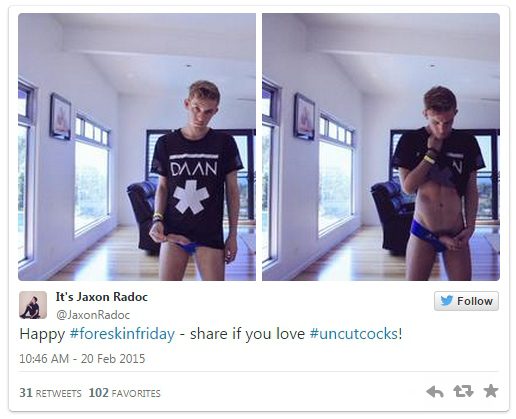 But we also discovered he doesn't like going commando, and that he's a shooter!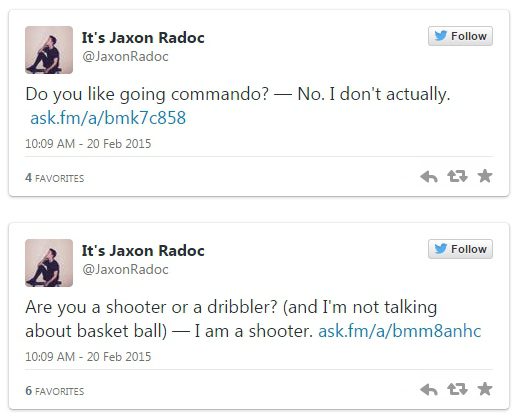 We also discovered that Mickey Taylor needs coffee to feel human.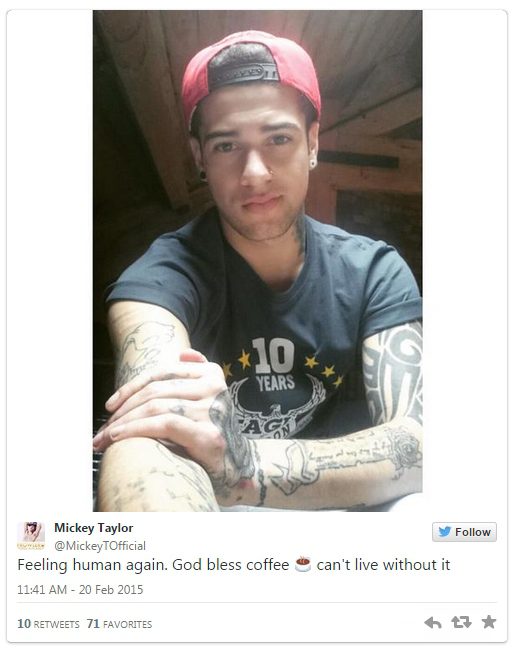 And also discovered that CockyBoys star Liam Riley has a thing for Neill Patrick Harris: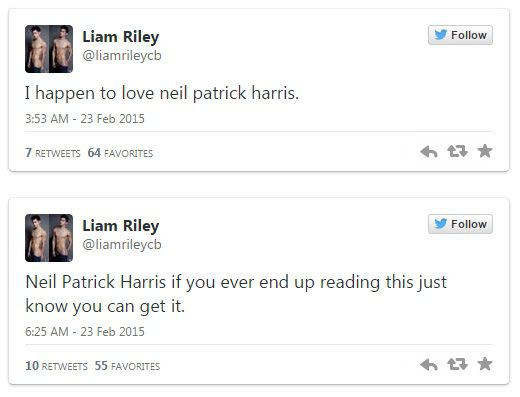 Now that's an offer he surely wouldn't refuse!
There was a selfie apology this week from Helix Studios twinks Evan Parker and Tyler Hill: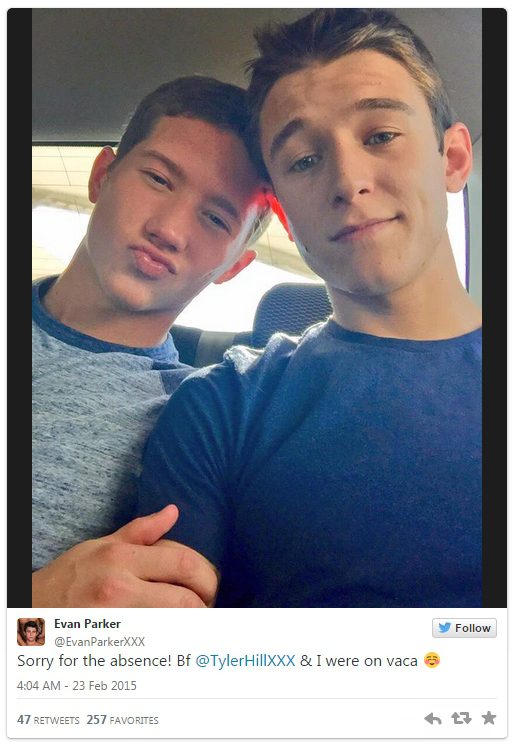 And a bit of a mystery as to who got fucked by Casey Tanner: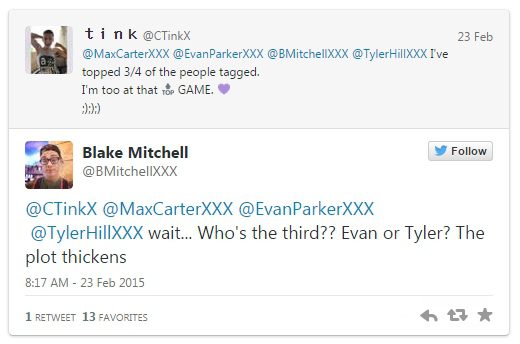 Out of the Helix studio this week were this hungry bunch: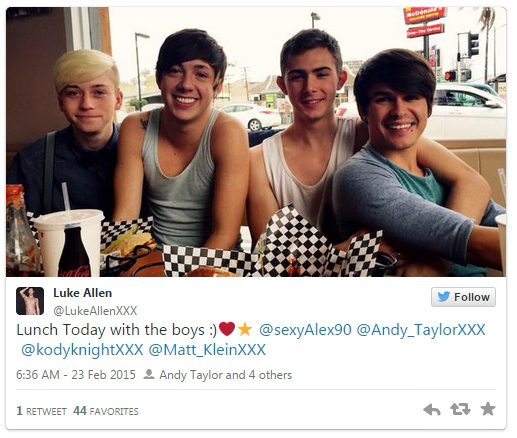 In the studio though, HARD at work, was Max Carter. But not in the usual way…..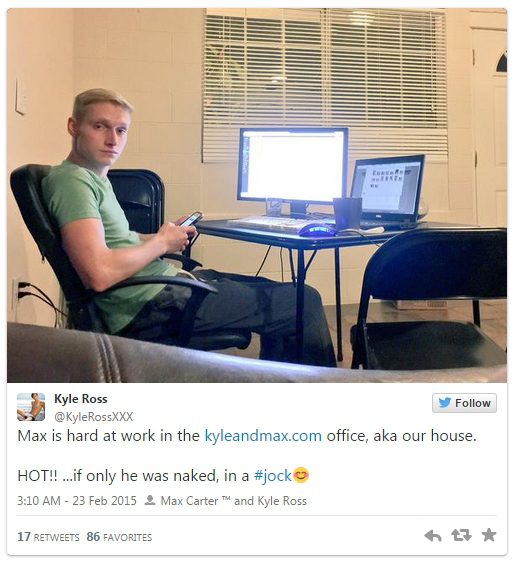 Though it seems things took a turn for the usual a little later: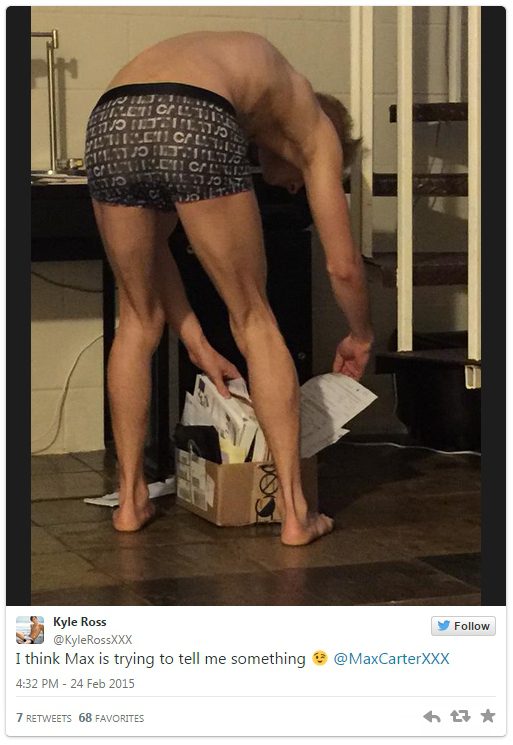 Also hard at work in the studio as always is Staxus, giving us a sneaky peek at some upcoming scenes:
And giving us this insightful interview with Brit twink Leo Ocean: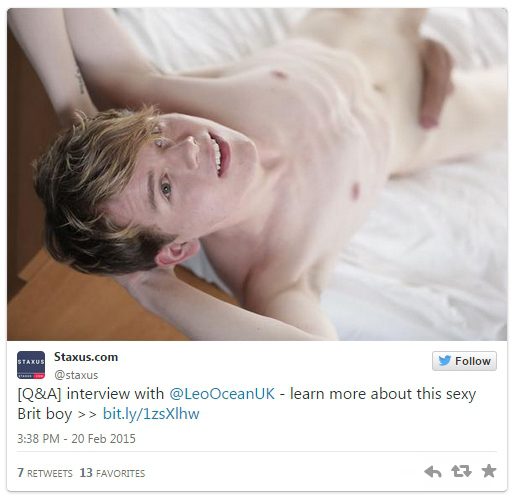 And finally this week, we got to see what horny looks like!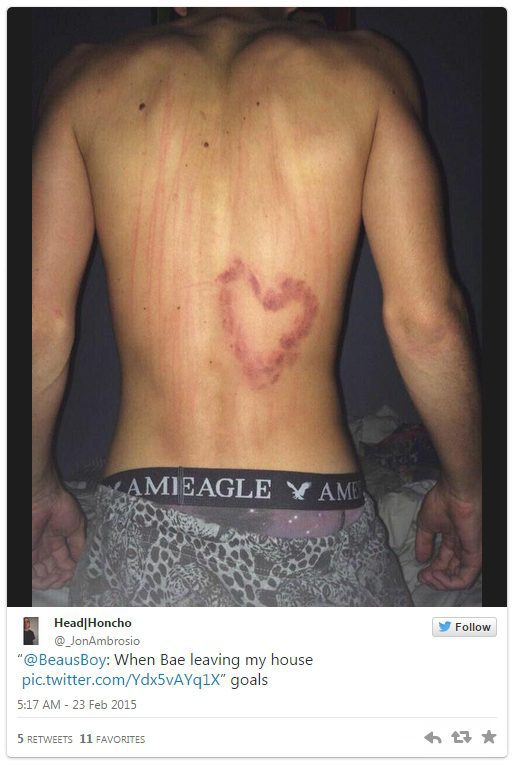 That's it for this week. Don't forget to follow me on Twitter here: @Dick_Detective if you don't
already!