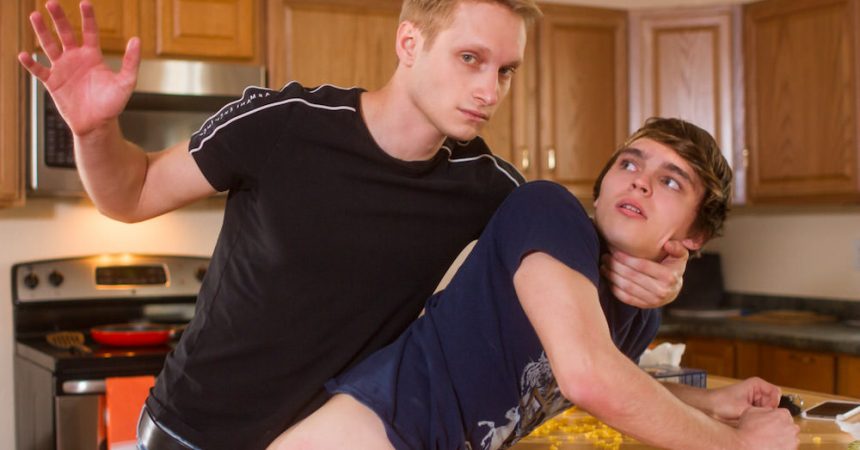 Tristan Adler Gets A Spanking
Blond jock Max Carter comes home to find Tristan Adler asleep on the couch and the kitchen a huge mess. He wakes up the cute twink and calls him over to the kitchen, then bends him over the counter. Max proceeds to spank tristan's ass through his jeans as punishment. He keeps slapping his hand against the boy's ass harder and harder, then removes Tristan's jeans. Now there's only a thin layer of underwear fabric protection Tristan from Max's hand.
Later, Max removes the underwear revealing Tristan's bright red butt cheeks. Max continues to spank the boy and make those cheeks even redder. Tristan is soon fully naked, bent over the counter, and totally humiliated as Max teaches him a lesson he won't forget!
Dick Detective's score: 4/5
Did you know: If you join Helix Studios you get full access to all Spank This videos too! -DD