"The British are coming," is the customary phrase, but not today. Over at English Lads this week, they're yelling: "The French are cumming." Straight French guy Vince is a real cutie and has no problems in shedding his clothes for the camera; Vince loves being naked and says that he's actually more comfortable nude.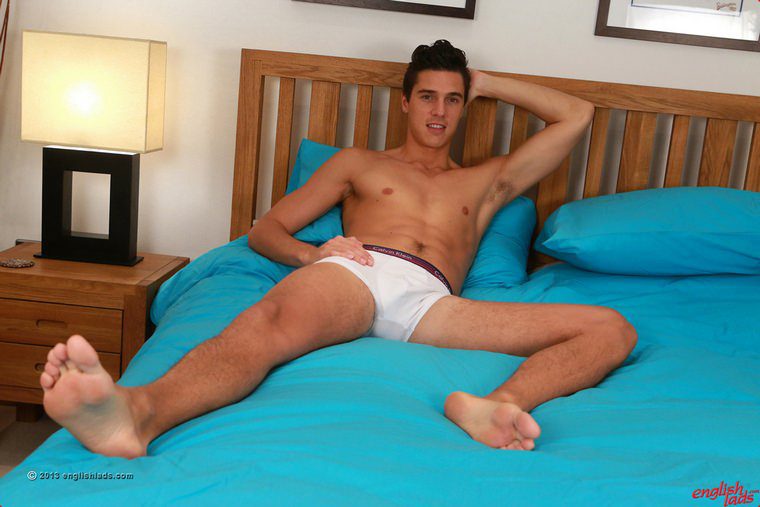 But I always like a little tease, so I'm in no hurry to see him naked. He peels off his shirt and he's got a dark treasure trail crawling up his tummy from underneath the waistband of his jeans. Hot! He lets us linger on his toned and smooth body, then slides out of his jeans. He's popping a nice bulge in his underwear and my imagination is running wild, wondering about his cock, his balls, and his foreskin.
And when his briefs finally hit the floor, Vince turns around so we can check out his very cute and tight little butt. Man, I could pound that sweet bum all afternoon. When he lies back on the bed and starts pumping his dick, sometimes he's very focussed on building up a rhythm and watching his stiff cock responding to his stroking. At other times, he's very relaxed and casual about it. He moves back and forth between the two wanking styles until he dumps a juicy load of straight boy cum all over his treasure trail.