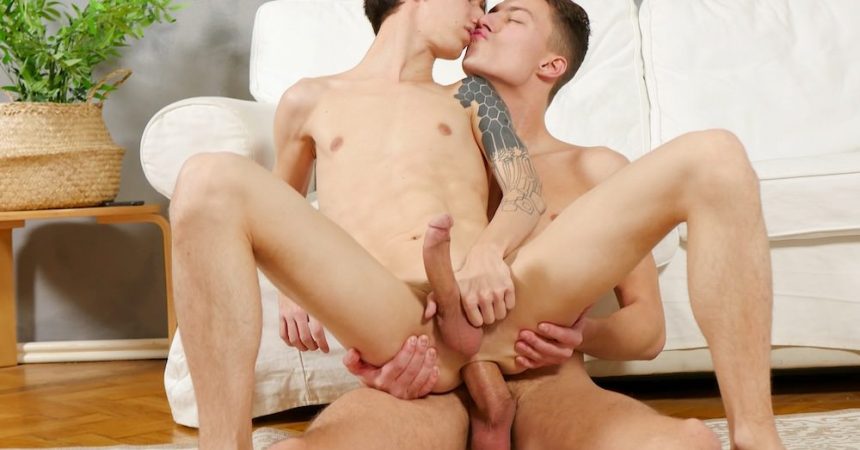 Tommy Fucks Gregor Bareback
Tommy and Gregor pass each other on the street, and each turns around to look back at the other at the same time. Tommy beckons Gregor over and leads him back to his place. Once inside, Tommy pulls down Gregor's pants and sucks on his stiff twink cock. Tommy gets naked and Gregor then returns the blowjob, eagerly sucking on Tommy's big boner.
Tommy then slides that big bare dick of his into Gregor's tight little hole and fucks it deep. We get some great close-up shots of that dick pumping in and out of Gregor's ass. Gregor rides Tommy for a while, and his own dick stays rock hard and pointing skywards as he bounces up and down. The twink then takes a pounding on his back before both both blow their loads.
Dick Detective's score: 4/5