Throwback Thursday! Today I'm going to remember one of my favorite scenes from the past – the Bel Ami bareback orgy. This smoking hot six-part video featured 24 beautiful Bel Ami boys all naked and intertwined together as they kissed, groped, sucked, rimmed and fucked raw in an outdoor cum-filled frenzy!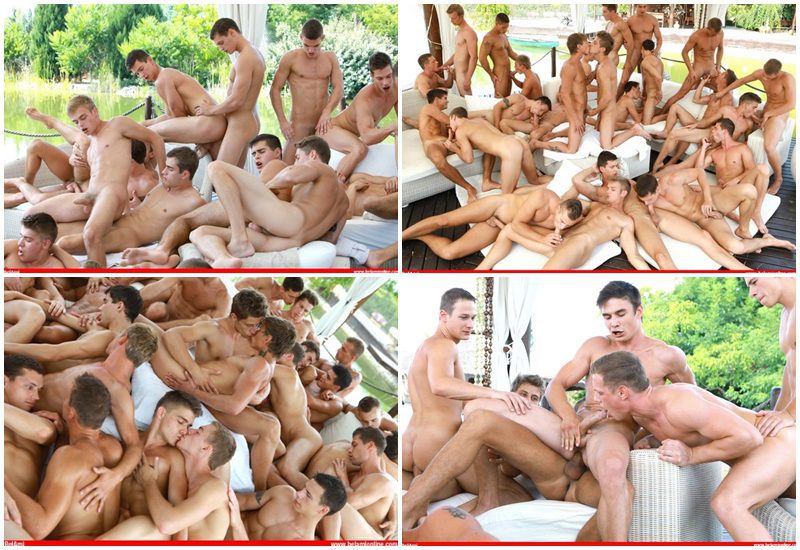 Released in 2013, this 24 man orgy was (and quite possibly still is!) the biggest bareback orgy ever filmed. Quite an accomplishment, even by Bel Ami standards. They had already filmed a fair few orgies by this point. This one was simply astounding though. All your favorite Bel Ami boys were there, plus many unfamiliar and new young studs. All hard and horny, all full of cum and ready and willing to explode over each other.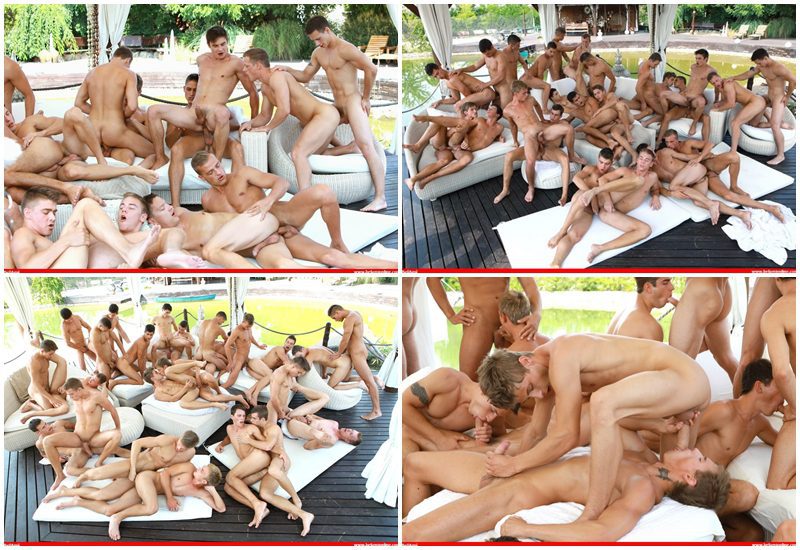 It really is something to watch. So much hot sex, so many hot boys pumping their big uncut cocks deep into tight asses bareback, so many different positions and combinations, so much cum! There's just so much going on it's almost impossible to describe everything going on. If you missed this one, then you really need to head over to Bel Ami here NOW and watch it. Seriously. And maybe take a few days off work to recover!