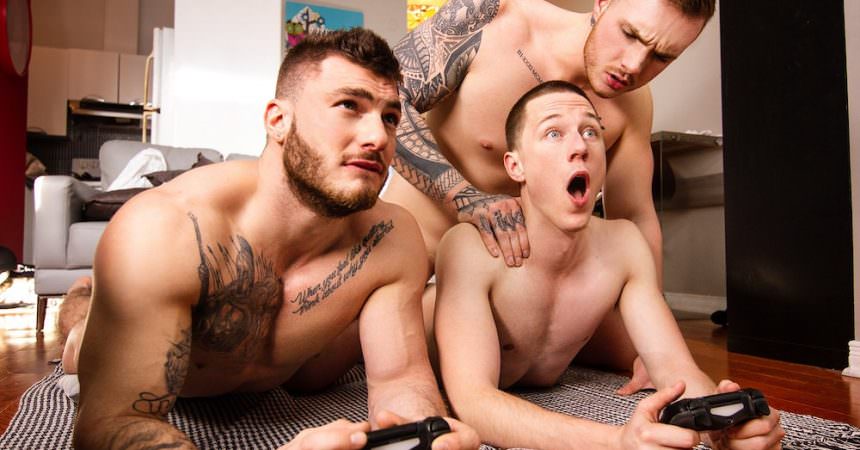 Theo Fucks William & Cayden
Studio: Men
Tattooed stud Theo is annoyed when he gets home from grocery shopping to find William and Cayden laying on the floor in their underwear playing  a video game. He tries to get their attention, but the guys don't hear or feel him at all due to their concentration. Theo decides to use this to his advantage, and pulls down Cayden's underwear and begins rimming his exposed hole. He then moves on to William and rims the hunks ass also.
Theo pulls out his rock hard uncut dick and sneaks over to shove it into Cayden's mouth. Cayden is still super distracted as Theo pumps his dick in and out. Theo then moves behind and proceeds to slide his dick into Cayden's tight butt. He pounds that ass hard, then moves over to William and rams his dick into the hunk to pound his hole too.
The guys suddenly realise what's going on, leading to a sizzling cock-sucking and ass-fucking frenzy as Theo pounds William and Cayden until all three of them unload over Cayden.
Dick Detective's verdict: Smoking-hot! Love the story in this scene. It really adds to the erotic-ness of it all as Theo has his way with the unaware hunks.