There's a new power bottom over at Helix Studios. Cute boy Shane Hicks only did his first scene with the studio recently and got his ass fucked with Jacob Dixon's long cock. And after proving himself with one of the studio's exclusive performers, Hicks was immediately cast in his second scene.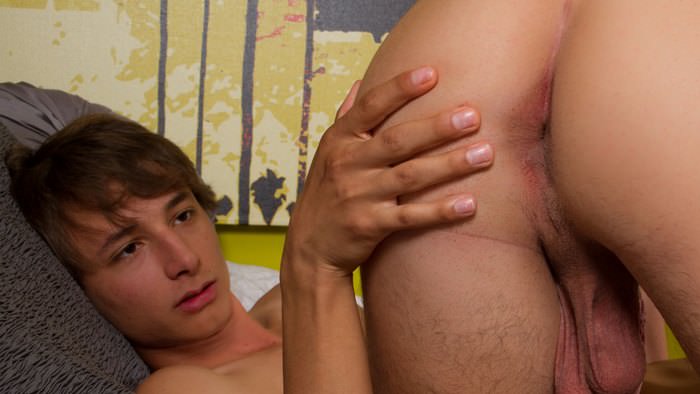 This fuck video with Mitch Hudson is completely different. Jacob Dixon likes fucking his guys slow and passionately, but Hudson is more of a fast and hard-pounding top. He's got a juicy fat cock and Shane shows that he's also very good at giving head. He swallows Hudson's meat with deep gulps and gets the top good and horny – Mitch can't wait to shove his dick inside Shane's raw hole.
After getting his ass fucked doggy style, Hicks takes over and impales himself on Hudson's hard-on. He takes his cue from his top's fucking style and really pounds his hole hard on his buddy's meat. The chemistry between these two is hot and sweaty and you can tell that they were really into each other. With a second sizzling scene under his belt, I'm sure there are many more hot sessions with Shane Hicks coming our way and I'm going to enjoy watching this new power bottom working his way through all of the horny guys at Helix.