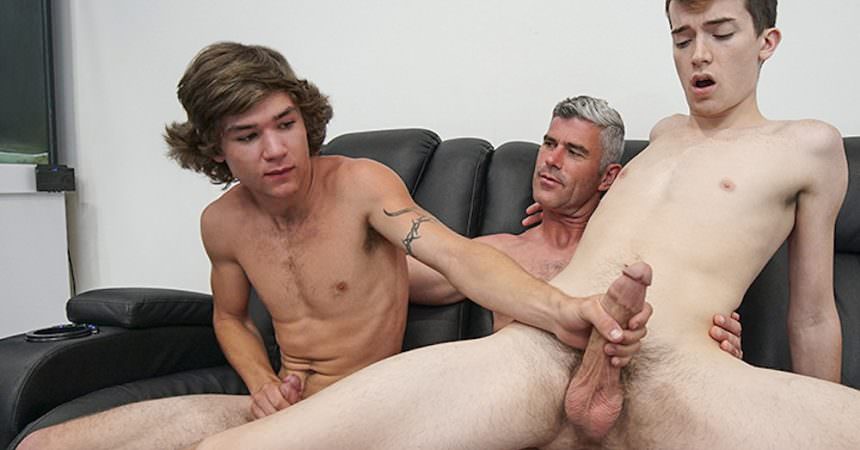 The Boy Next Door Fucks Raw
Models: Bill Farnsworth, Alex Meyer,
When the boy next door walk up and says hello, Mr. Farnsworth decides to take him side and have a private word with him. Bill knows that the boy has been fooling around with his son Lance (Alex Meyer), so he tells the boy that he's going to help show him a few things. In the house, Bill calls Lance into the room and makes the two twinks kiss. the boy next door then bends over and Lance eats out his ass before turning him round to suck his rock hard teen cock. Bill pulls out his dick too and Lance blows them both before sitting on his dad's raw cock for a ride.
The boy next door watches and learns, then it's his turn to sit back and let Lance rise hims. Lance bounces up and down the boy's bare boner for a while, then lays back and sucks the boy's dick as his dad pounds his hole once again. The boy next door watches and learns, then gets his turn to pound Lance on his back. before long the boy next door is ready to blow, and pulls out to cum all over Lance's balls and ass. Bill then cums in his son's mouth and finally the two twinks kiss once again.
Dick Detective's verdict: Great! the boy next door is clearly horny and up for action right from the start, and it's great to watch him pounding Lance's teen hole.