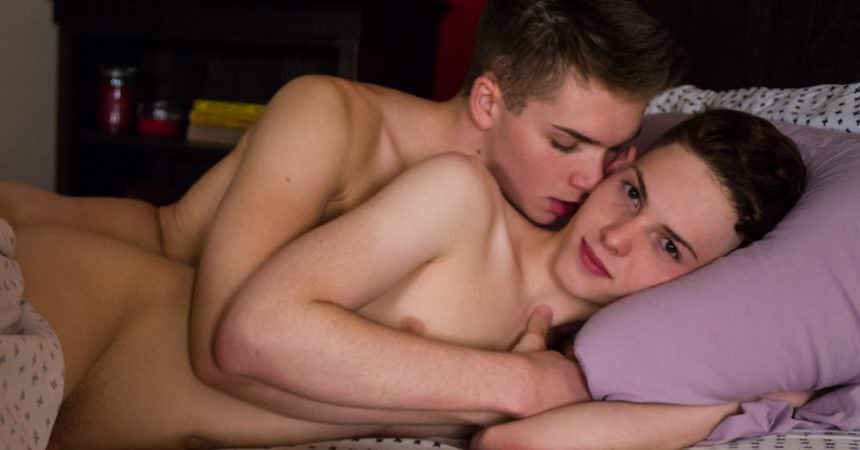 Taylor Fucks Riley Bareback
In the bedroom, Taylor and Riley lay naked in bed together, passionately kissing. After lots of making-out, Taylor goes lower and gets his lips around Riley's stiff dick. He blows the boy for a while, then moves up the bed so Riley can suck on his stiff boner in return. Taylor then bends Riley's legs up behind his head, exposing his tight hairless hole. Riley moans as Taylor rims his hole, licking in and all around it.
We then see Taylor slide his bare dick into Riley's freshly rimmed butt and he proceeds to drill the teen on his back. They have to take a short break when they hear loud music, and Taylor goes to tell Caleb Grey (who's playing a guitar in the next room) to keep the noise down. The boys then go back at it with Riley climbing onto Taylor and riding his raw cock. The twink bounces up and down every inch of that dick, and blows his load all over Taylor as he rides him. Riley hops off, and Taylor cums all over Riley's mouth before the boys share a cum-sloppy kiss.
Dick Detective's score: 4/5