Ben Thompson has been progressing nicely on the English Lads site. He's another personal trainer (see, they ARE picking up guys at the gyms! lol) and arrived to wank out some cum from his big uncut dick in January. The blond hottie had a little attitude for that solo, but that just seemed to add to his appeal for me.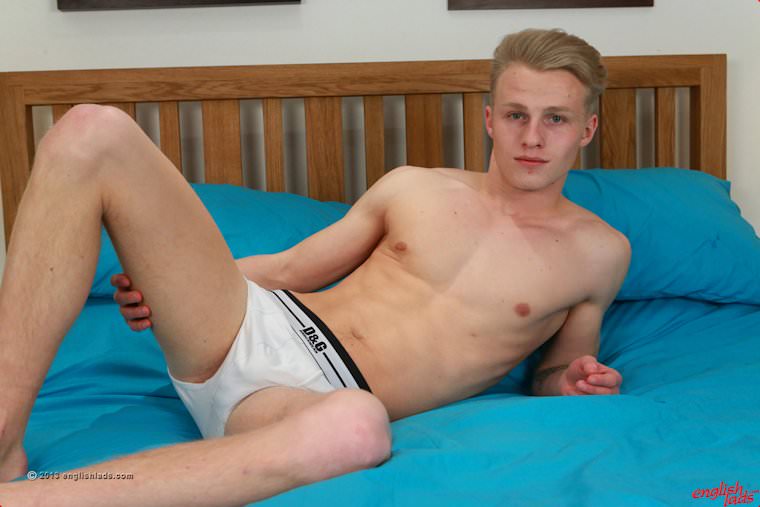 I was pretty surprised when he came back to have his cock wanked by Dan Broughton in April. I think three months is a little long to wait to see him again, but I guess when he really thought about it he decided it might be fun – and the money is probably pretty good too. You can tell he's conflicted by that, but not as much as this new video.
Dan is back to deliver one of his "special skills", sucking straight cock! He knows what he's doing, obviously, and he loves his work too. Even though Ben is still really not sure about it, you can tell he's trying not to enjoy it as much as he really is.
That cum load doesn't lie though, and it's all the evidence we need to know this hottie loved having his cock sucked properly by another guy 😉