Oh man I love those straight boys! There's something so hot about the idea of a straight lad like Joe at English Lads sharing his cock and getting off on the idea of showing his dick to a load of other guys out there. I have a feeling that this lad is enjoying the thought of all those boys out there wanking their dicks along with him – does that mean he might be into a little more than just solo tugging in a wanking video? I don't know about that, but I guess we'll have to wait and see if he comes back to try something a little hornier.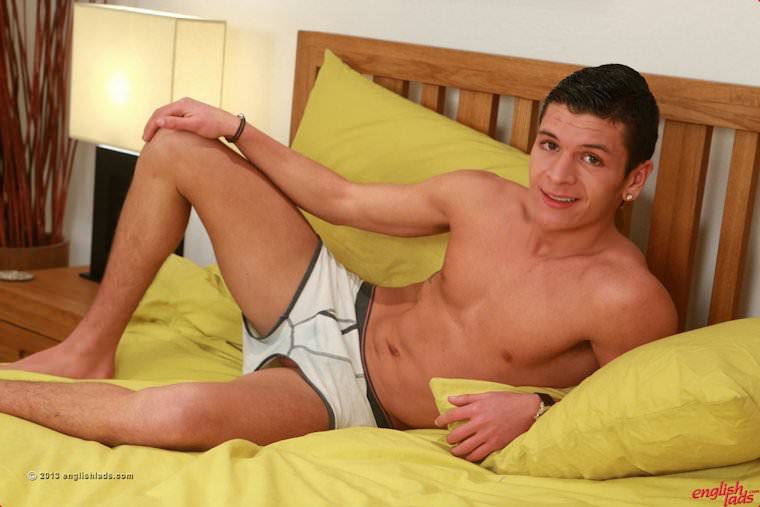 You can guarantee there are a lot of other guys on the site who wouldn't mind at least wanking off that uncut cock and making this straight boy squirt his cum. He has a great dick, long and hard and hooded, the kind of straight guy dick you could suck on and stroke for hours – or at least I could!
Check out this straight wanker when you get the chance, see him splashing out that load, and just imagine what it might be like to see him being serviced, or tasting some cock himself. I have a feeling we might see some of that from this hottie in the future, and I'll be there wanking off over it too.