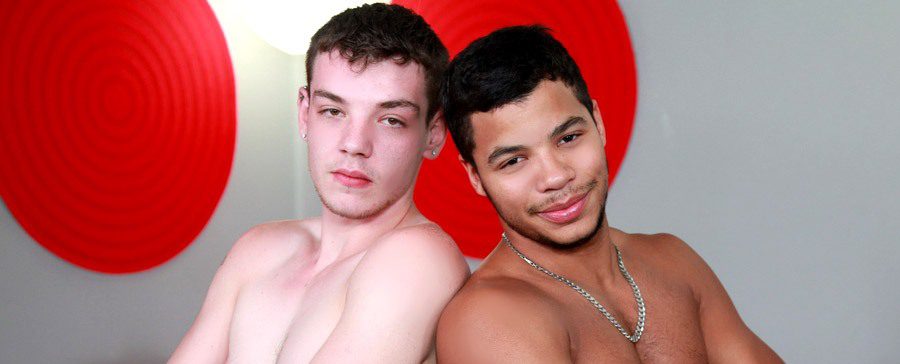 Ryan Fields is back again at Broke Straight Boys. This young straight boy made his debut not too long ago in a solo video, before then fucking a guy for the first time in a duo video. He then made another duo video, but this time as the bottom – another first for him. Since then he's gone on to make quite a few videos for the site which leads me to think this boy likes cock a whole lot more than he's letting on! This time Ryan's bottoming again, and he's paired up with veteran Kaden Alexander who has a pretty big dick. As Ryan slides onto that thick cock bareback, you see his dick spring up in excitement! Yeah… he totally loves cock! He easily manages to take all of Kaden's length as he rides it hard and deep, and even though he grimaces throughout most of the positions they get into, you can tell it's in a good way.
Kaden really power fucks Ryan's tight ass near the end, seriously massaging his prostate with that big dick of his, which makes Ryan shoot a nice wad of cum all over himself. Kaden shoots a pretty decent load all over the lad too. Afterwards, the usually quiet Ryan is all smiles and joking around. Yeah, those are the actions of someone who didn't enjoy just being fucked raw up the ass by a huge dick…. not!
Click here to watch these straight boys fuck raw.
Click here to go to Broke Straight Boys.