Young straight jock Oliver Saxon goes gay and fucks John Henry raw in their bareback duo scene for BSB.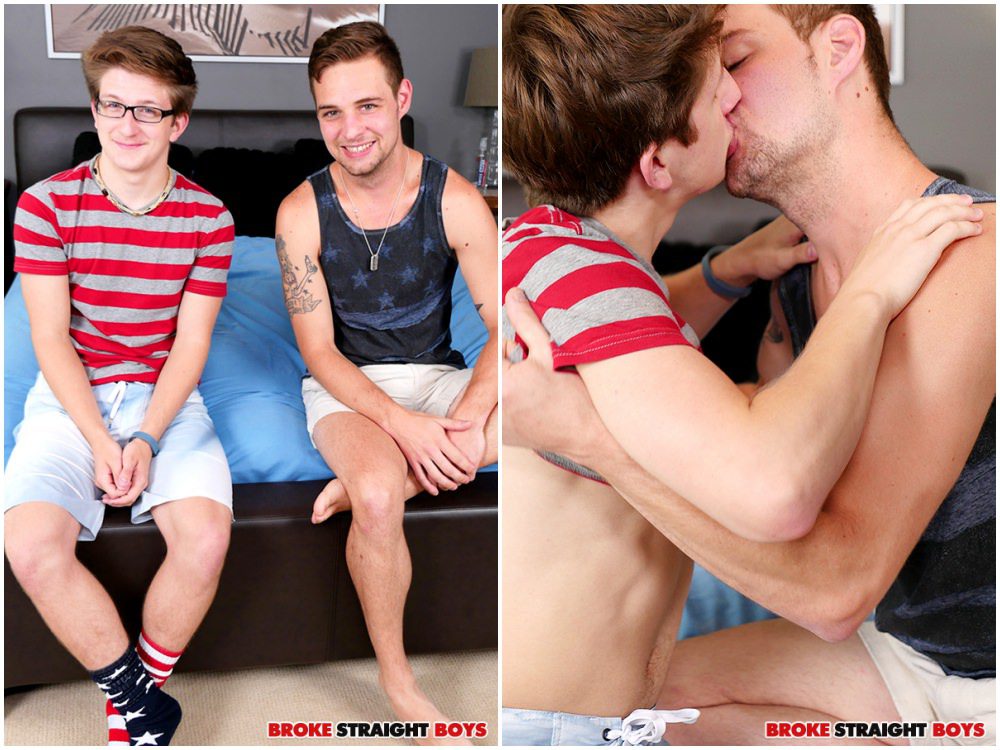 Oliver has never been with a guy before, and he's clearly nervous about doing a few things – such as sucking cock – but thanks to John he soon settles into the gay action. Oliver tells us he loves kissing, so the boys make out to start things off with. It's some nice passionate kissing too, and it then leads to Oliver getting his chunky dick sucked once John drops to his knees. Then comes the time for Oliver to return the favor, and after being hesitant initially, he quickly gets into having a dude's dick in his mouth.
John then lays back on the bed and spreads his legs wide open for Oliver, and the horny straight boy doesn't hesitate to ram his raw cock into that waiting hole. He fucks John deep and hard and fast, and seems to be loving having that tight ass wrapped around his dick so much so that he can't bare to take it out to change positions! With both position changes Oliver makes sure to keep his stiff dick buried in John's butt, and he just keeps pumping away at it until finally pounding a huge load of cum right out of the bottom jock. Oliver then finally pulls out himself, and squirts his own load of juice all over John too, leaving him totally drenched in jizz!