Do you remember when straight boy Billy Rubens started out on the Eurocreme site? I know a lot of guys were lusting after him from the moment he appeared, and rightly so too! The guy is so handsome and he has a really great body and a hot uncut cock.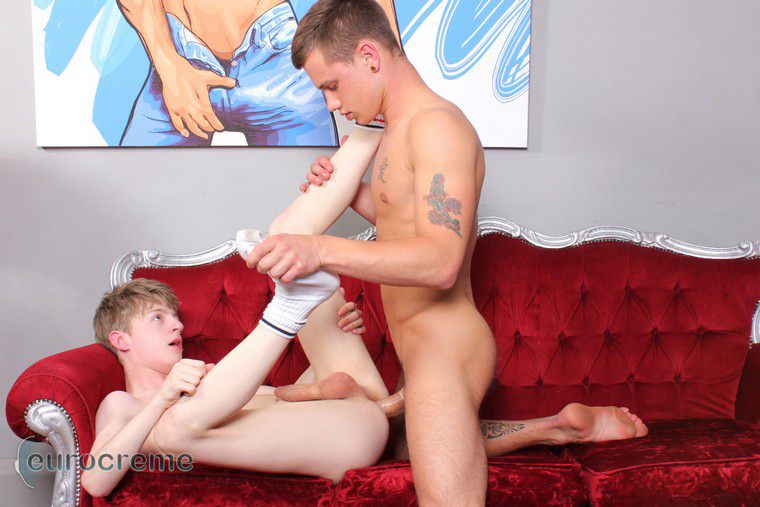 I don't think many of us imagined that we would ever see him sucking a guy off, but just look at him now! He's actually done a whole lot on the site, even though it did take him a little while to try some new things, and I don't think it's really fair to be calling him a straight boy these days.
For this new video he's hooking up with one of the guests of the DreambBoy Hotel, and it's a sweet young twink by the name of Lyle. The combination of tanned and toned young hunk and slim and milky young twink is pretty hot, but not as hot as seeing that straight boy gobbling on Lyle's cock and then stuffing his as with his stiff dick!
I probably don't need to tell you that these boys shoot some hot loads by the time they're done, all their videos on the site end with some juicy cum shots, but Lyle definitely gets a splashing!