ENGLISHLADS
(I posted info on the photo set for this scene last week, but now the video has arrived at Englishlads!)
These two stunning English lads, 20 year old Jaden Hicks and 19 year old Ben Thompson, are straight best mates who have both been on Englishlads before in various videos, but until now they'd never fucked each other!

Both lads are really fit, lean and muscular, which they show off to us as they strip, pose and tease for the camera. After both getting their kit off and sucking each other, they have a quick sword fight with their hard cocks, before getting on to the bed for some real action!

These two sexy Brit lads then fuck for the first time. Jaden gently lubes up Ben's hole, and the blonde haired stunner then bottoms for his best mate, and these two look REALLY good together. They get through a few positions, Ben sitting on Jaden's hard dick getting pumped hard, a nice spoon fucking, and a hot, hard pounding doggy style over the bed.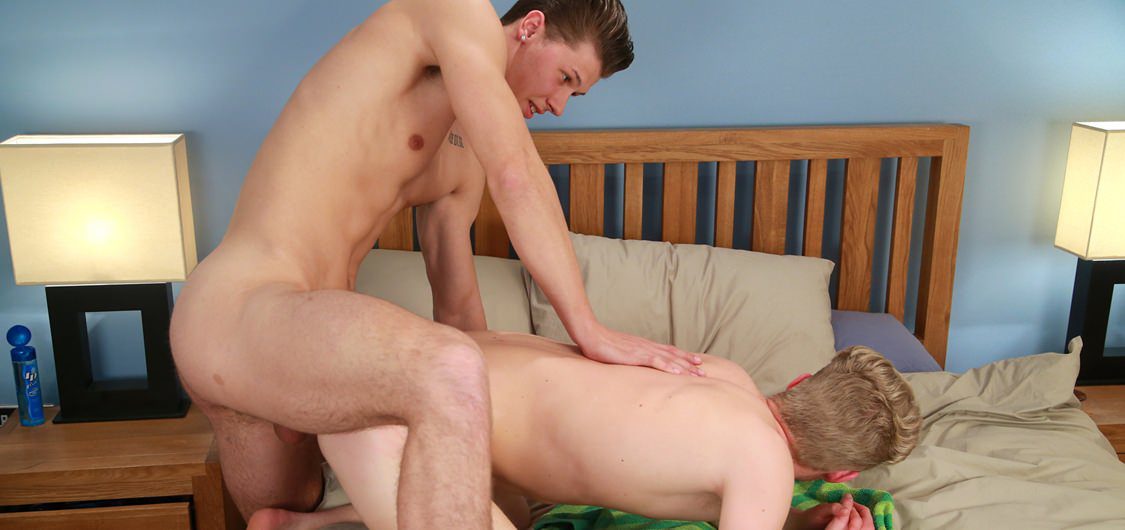 Blond haired Ben looks so good with Jaden's dick deep inside his ass, and judging by the noises he makes, he really loves it too. I'm sure this won't be the last time these two best mates fuck again!
– Dylan
Click here to watch these two straight friends fuck
Click here to go to Englishlads