The latest addition in the series of Stealth Fuckers scenes is out now, starring inked ginger hunk Bennett Anthony and muscly young stud Landon Mycles.
As with all Stealth Fuckers scenes, the main theme is two guys having sex while someone else is in the room who can't see what's going on, usually an unsuspecting partner of parent, and the guys carry on fucking regardless! In this instance, Landon has called upon the services of Bennett to help him while his girlfriend is out of the apartment. He want's Bennett to shove a big dildo up his tight cock-hungry butt, and the ginger stud happily provides just that.
Bennett then suggests that Landon try the real thing instead and whips out his big throbbing cock. Landon is unsure at first, but soon agrees and in no time his ass is being filled full of Bennett's stiff meat. The inked hunk pounds Landon's ass hard, but as they change position and Landon is riding Bennett on the sofa, Landon's girlfriend suddenly returns home with the groceries. Fortunately for the guys all she sees is Landon's top half peeking out from behind the couch, so they continue to fuck in secret as she puts away the food.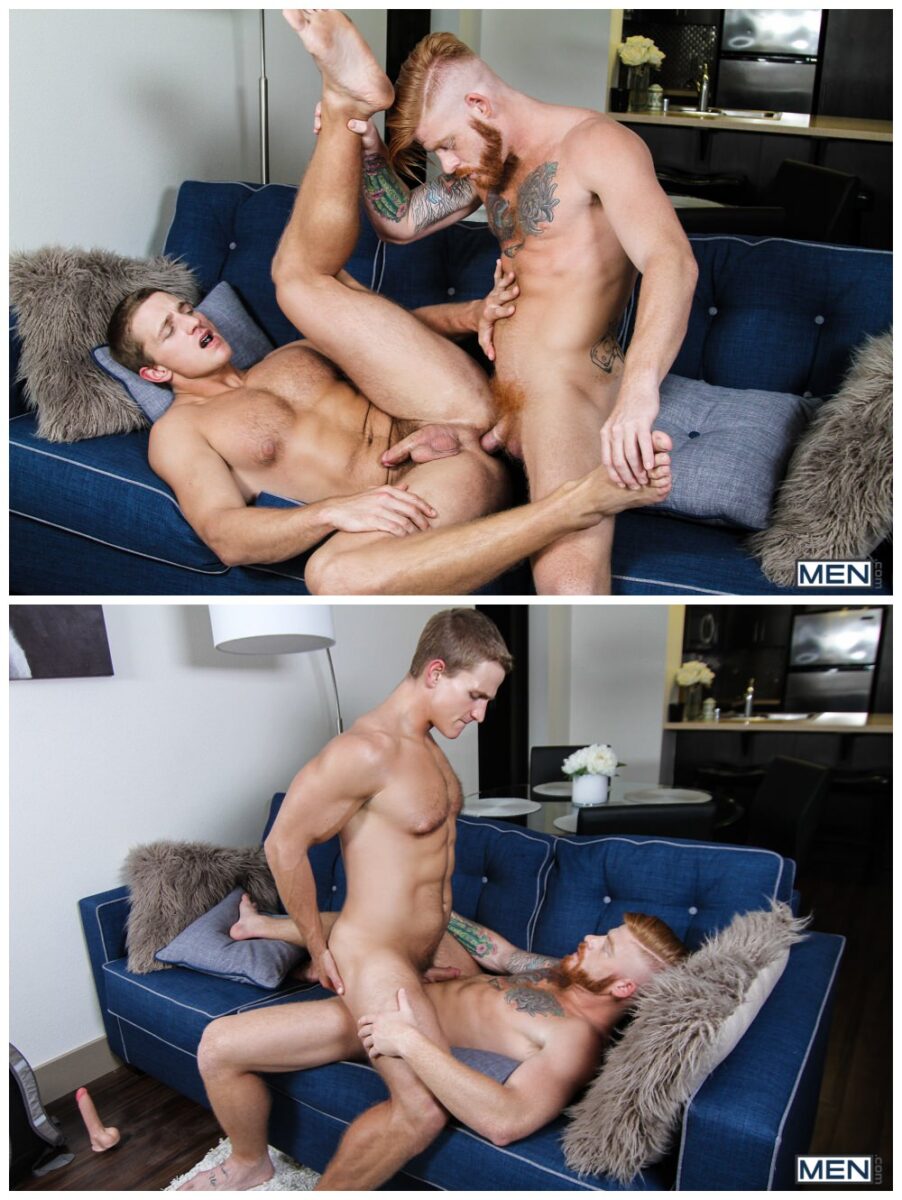 The horny studs then sneak past her and into the bedroom where Bennett continues to rail Landon's bubble butt, fucking him hard and showing him that a real dick is so much better than any toy. After the load Landon gets fucked out off him, I'm sure he would agree too!