Real life boyfriends Jack Rayder and Lukas Grande made their passionate duo debut together in a Helix Real Cam scene not too long ago, and now they're both pairing up again – but this time with the gorgeous superstar Andy Taylor for their first ever threesome!

Once they get onto the bed, they all start making out, with some really hot 3-way kissing. They all get naked and Andy, being the perfect gentleman, services Jack and Lukas as they lay side by side. He hungrily slurps and sucks on both their rock-hard boners whilst they look on and kiss each other.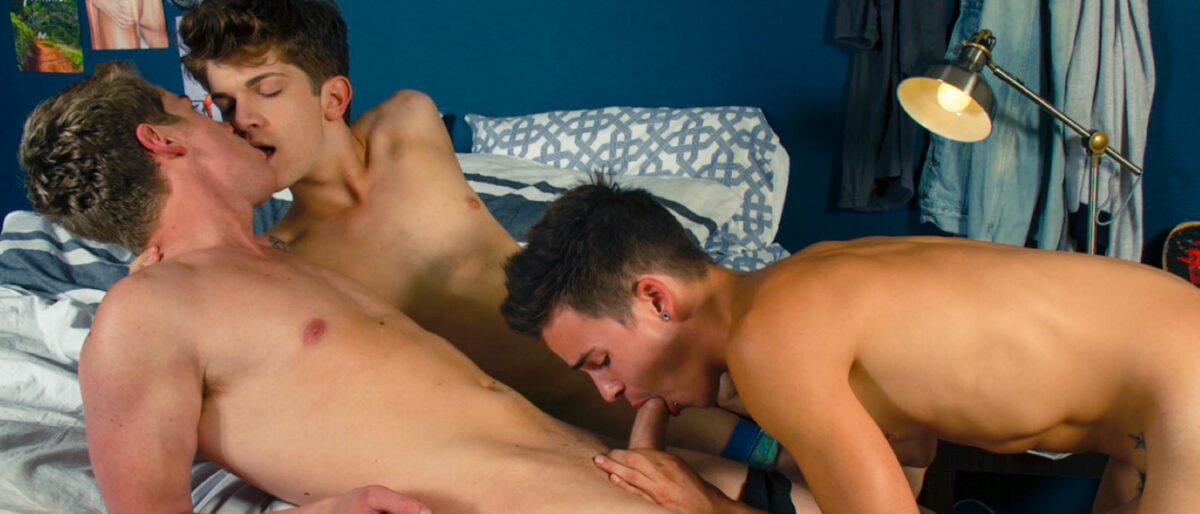 Then comes the really hot stuff, as Lukas and Jack both take it in turns to spit-roast the stunning Andy. Jack goes first, and slides his dick into Andy's tight hole whilst Lukas shoves his dick into Andy's mouth. The boyfriends meet to kiss too whilst they both fill Andy from either end. Then they swap over and Lukas gets his turn on Andy's ass, pushing his big, thick cock deep into the twink's used hole whilst he jerks off and sucks on Jack's bone.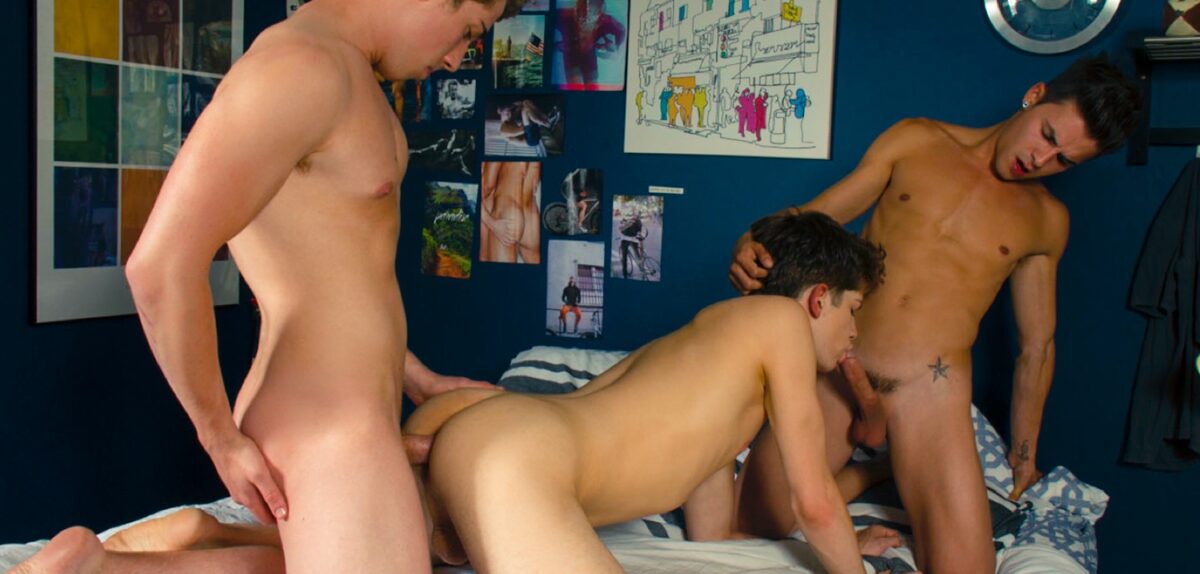 As if spit-roasting Andy wasn't hot enough, the boyfriends then get their turn being spit-roasted each too! Andy fucks Jack whilst Jack blows Lukas, then Lukas fucks Jack whilst Andy face fucks him, then Andy fucks Lukas whilst he sucks off and 69's Jack, followed by Jack fucking Lukas whilst he sucks Andy's cock. Phew!
Basically, everyone gets spit-roasted in this scene! Every three-way combination possible. Not bad for a first time!
Click here to watch this amazingly HOT threesome!
Click here to go to Helix Studios