Southern Scotty Clark Gobbles Up His Own Cum
CLICK HERE TO VISIT THE BRAND NEW ENTICING MALES FORUM - THE BEST PLACE FOR CELEB TWINKS, INFLUENCER TWINKS AND PORN TWINKS! SIGNUP FOR A FREE ACCOUNT TODAY!
There's something about a boy with a Southern drawl that makes him all the more sexy. Scotty Clarke is boyishly cute, his blond hair is streaked with red patches, and his body is lean and smooth. He's doing his first live show for Helix Studios. He gets the show rolling talking about his Southern roots and that twang really gets me revved up. Scotty talks about when he figured out that he liked boys and what turns him on.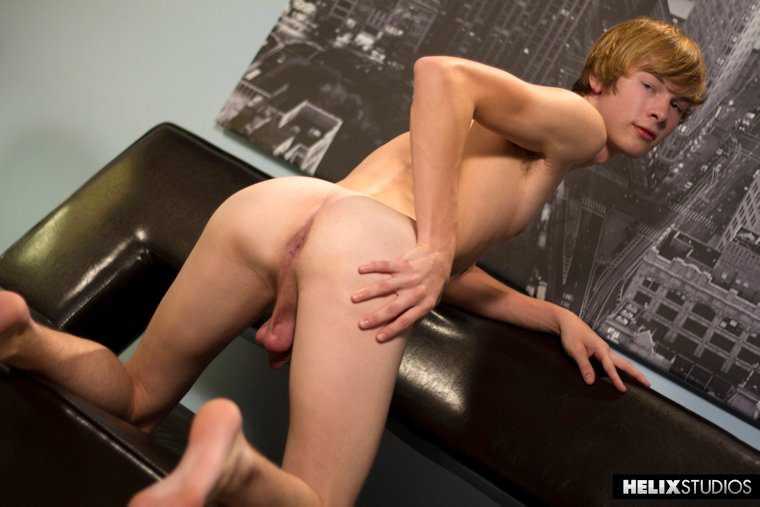 When he sits back on the couch and hoists is legs in the air, there's little doubt about what he likes in the sack. And if you're still not sure, listening to him moan while he rubs his smooth, puckered, pink hole with his fingers will clear things up.
Scotty finally gets down to jacking his long hard cock in his fist and really gets off on how big it's swelling today. He plays with his balls and gives his boy hole lots of attention. But the best part is listening to him moaning, "Oh I'm gonna cum. I'm gonna cum." Actually, I lied, the best part is watching him rub his finger in the creamy jizz shot across his belly and lick his finger clean. Turns out Scotty Clarke isn't just sexy, but he's a little naughty, too.