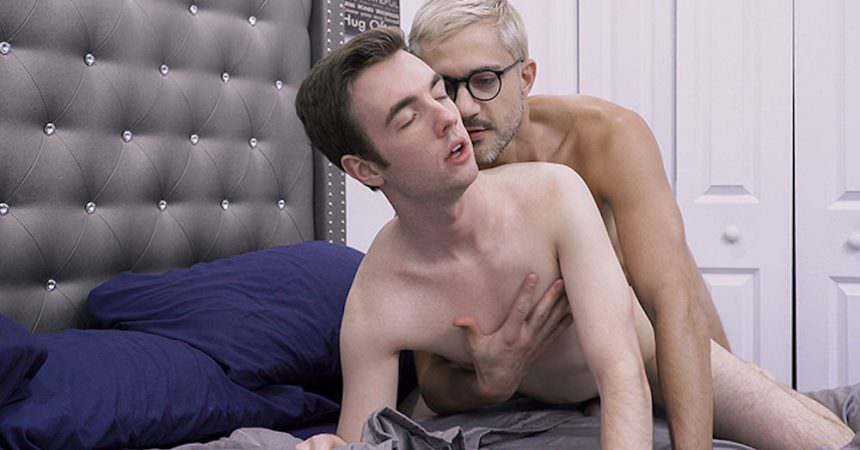 Son's Bareback Punishment
Young and lazy twink Joey is playing video games when his dad Sherman comes into the bedroom. Sherman is unhappy that Joey has received a late fee for library books he hasn't even read. He takes the game controller from the boy and bends him over his knee to teach him lesson. The daddy pulls down Joey's jeans and spanks the boy's bare butt. The punishment isn't done there though: Sherman pulls out his hard dick and shoves it into Joey's mouth for the boy to suck.
After Joey is done sucking his dad's dick he gets bent over the bed with his ass up. Sherman eats out that cute twink butt, then rams his raw dick deep inside of it. He proceeds to fuck his son hard from behind, and we get a great POV shot of Sherman's thick dick sliding in and out of Joey's hole. Joey then goes for a ride on his dad's bare boner before he's laid on his back for another pounding. The boy squirts a massive load of jizz all up himself, then gets a breeding as his dad unloads deep inside of him.
Dick Detective's score: 4.5/5