Scotty Zee and Tommy Regan hook up and take turns to fuck each other's tight asses in this passionate flip fuck scene.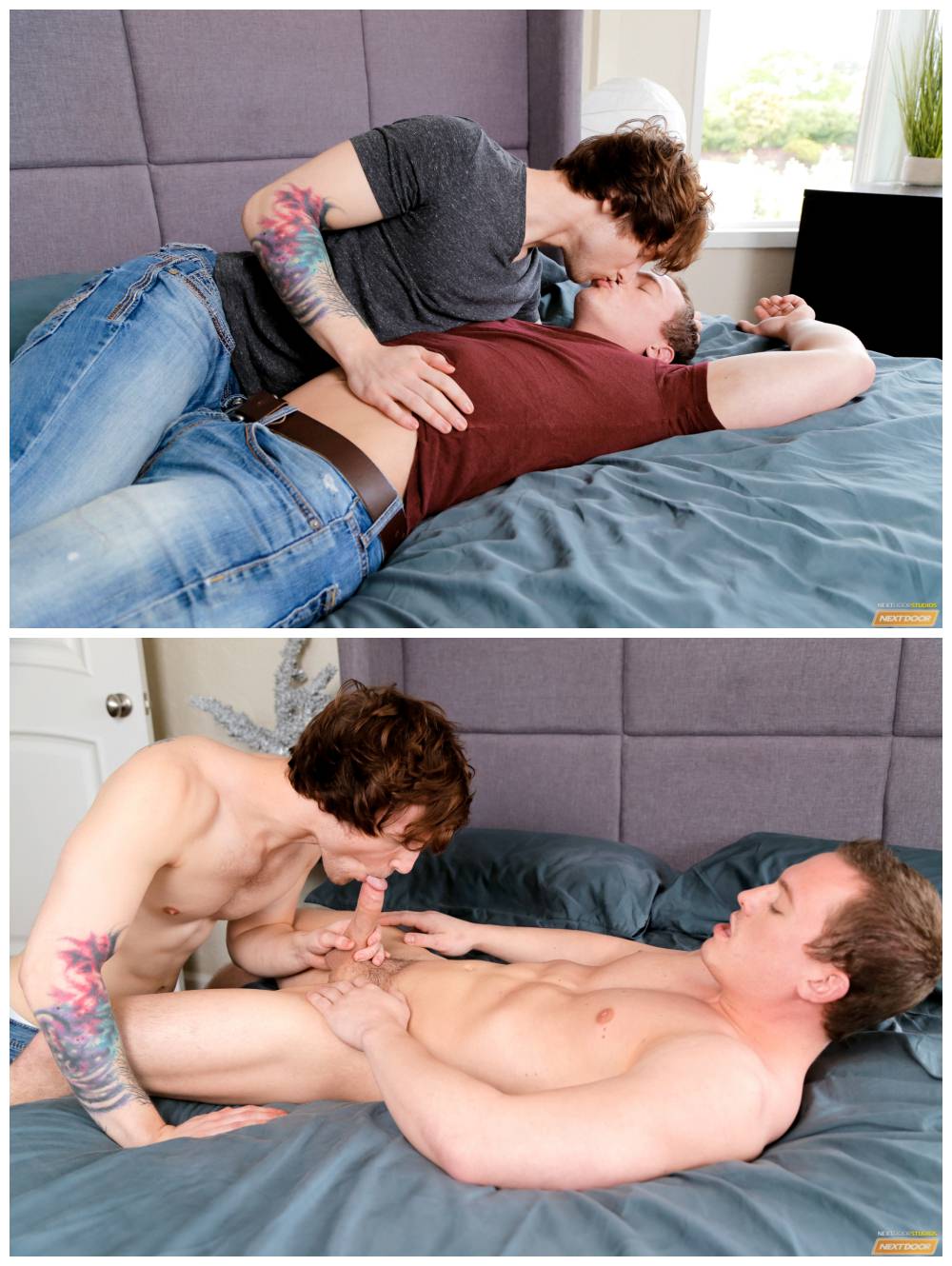 In "First Time With My Neighbor", Tommy and Scotty are neighbours, and Tommy needs a favor and asks Scotty if he can use his shower. Scotty secretly lusts after Tommy so he of course says yes. Later on Tommy notices Scotty staring at him and confronts him, leading to them locking lips in a passionate embrace.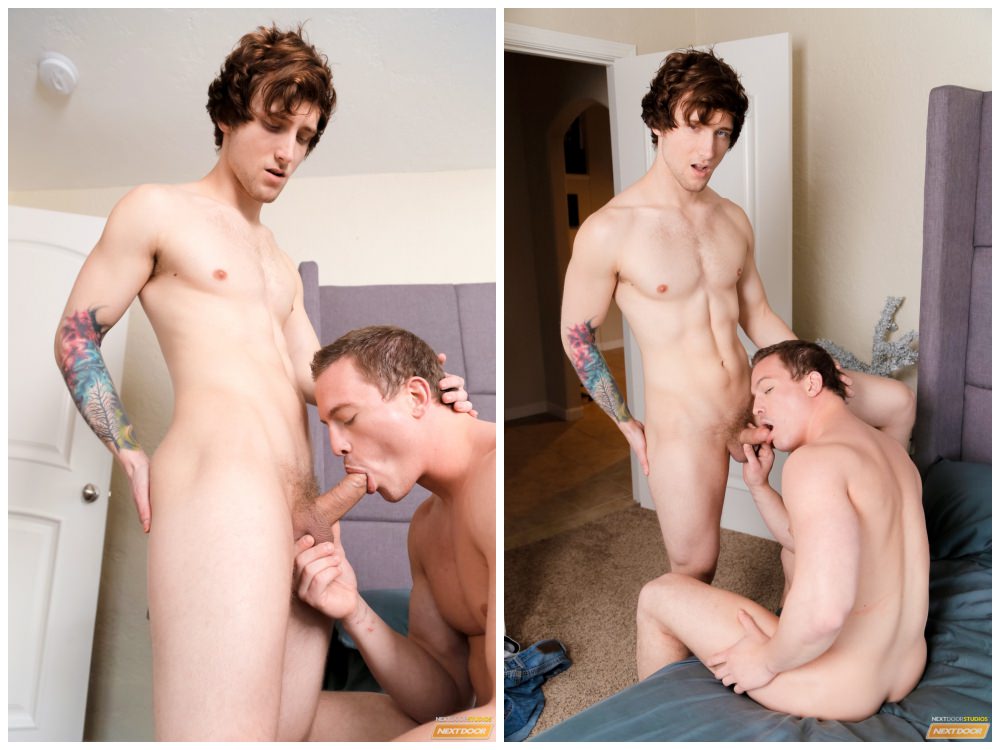 They hurry into the bedroom where their passionate kissing continues before Scotty then pulls down Tommy's jeans and pulls out the stud's rock hard dick. Scotty hungrily sucks and slurps on that big stiff boner, then pulls th rest of his own clothes off so Tommy can return the favor and blow his throbbing cock.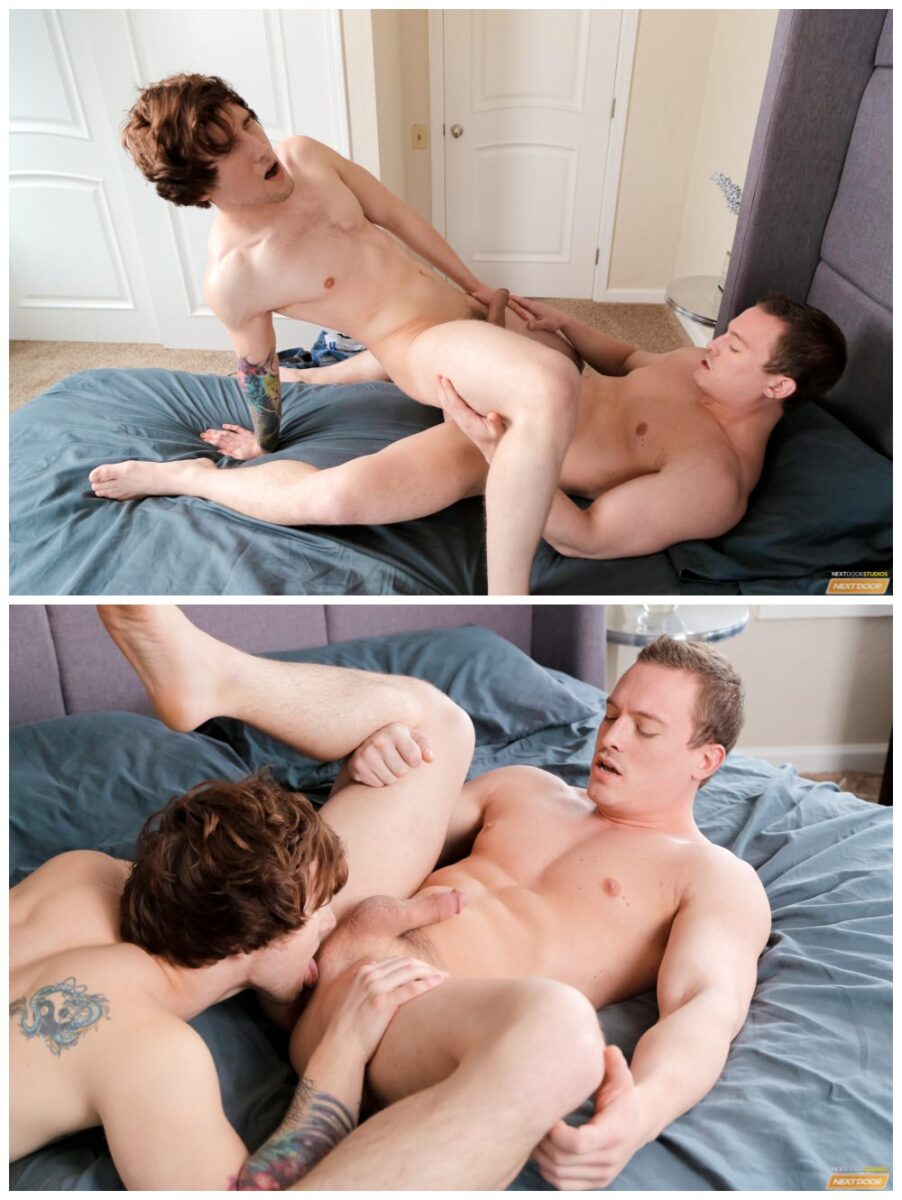 These horny neighbors then take things to the next level as Scotty climbs on top of Tommy and rides his big dick balls deep. It's a hot fuck, but Scotty wants to be inside Tommy too, so the they flip and the inked jock slides his dick all the way into Tommy's tight ass and pounds it deep.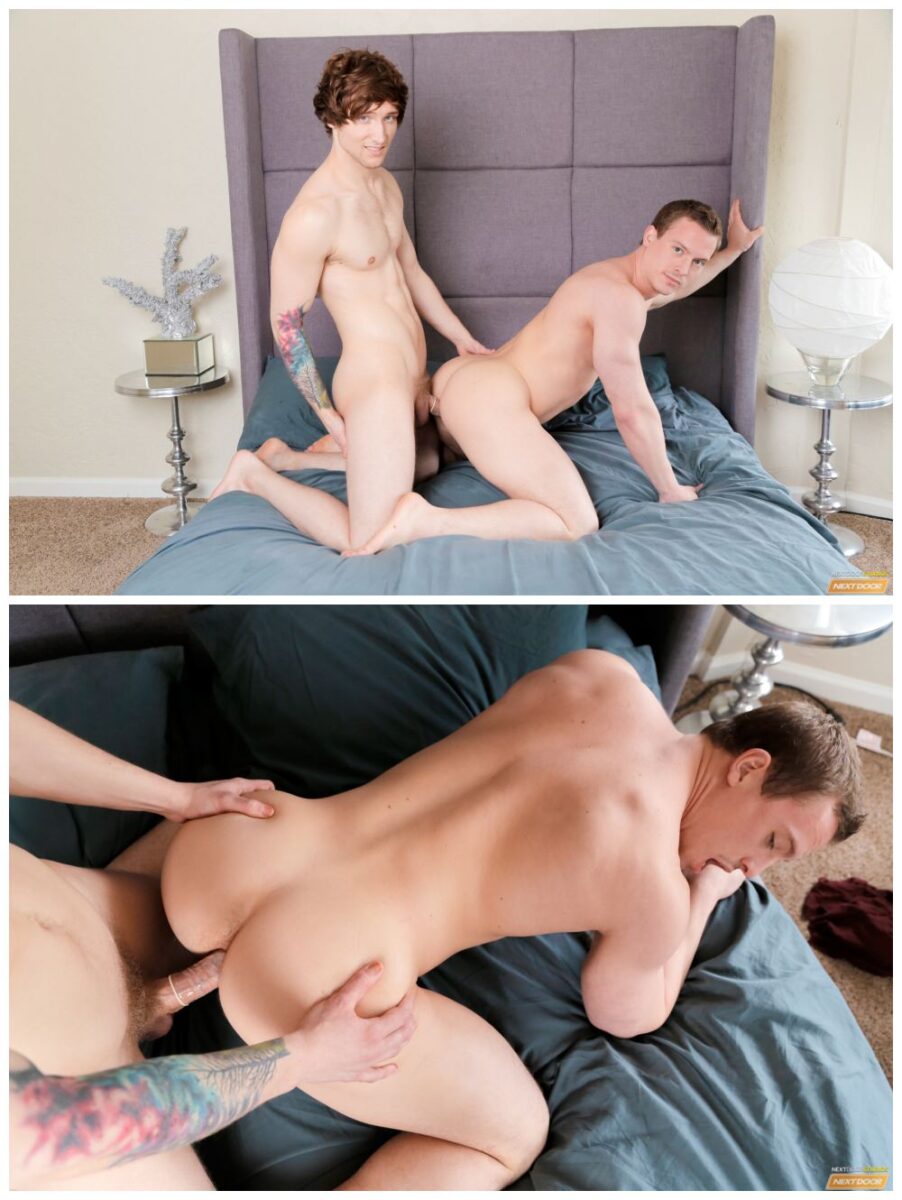 The flip fuck finally comes to end only after Scotty has fucked the cum right out of Tommy, and then emptied out his own load all over the sexy stud too. Something tells me these hot neighbors will be seeing a lot more of one another int he future!