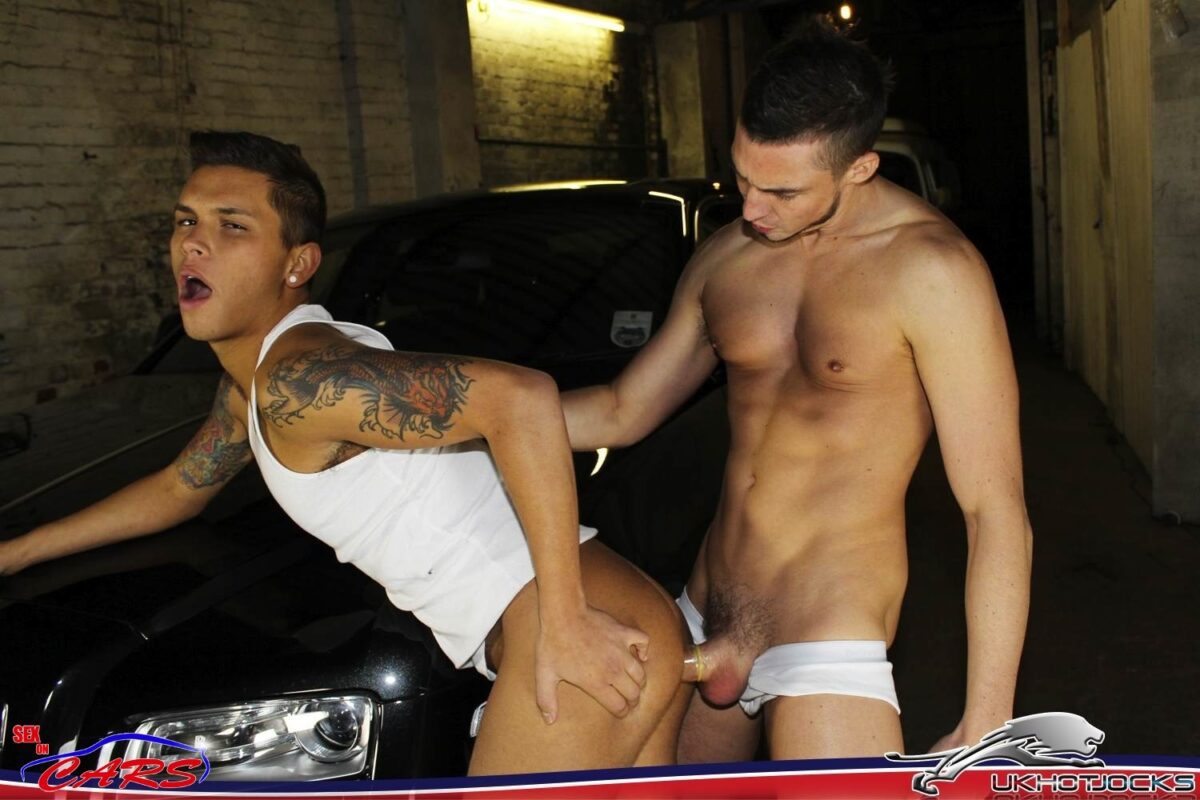 Seth Knight. Seth-fucking-Knight. He's one of my favorite twink porn stars and it's been WAY too long since I've seen him in anything. Now he's starring in a brand new UK Hot Jocks scene, with another of my favorite porn stars, Sam Barclay.
So in this scene, not only do I get my Seth Knight fix, but I also get another rare treat – Sam Barclay as the top! That doesn't happen too often, but when it does it's HOT. The buff stud Sam is a nice contrast to the slim Seth, and when they fuck it adds that extra hotness. Sam really pumps his dick into that tight little twink ass hard and deep – all over the car's bonnet and back seat! There's some smoking hot cock-sucking on the back seat too, and I've really missed watching Seth's smooth lips sliding down a nice hard boner!
Oh, and did I mention……. Seth Knight!
Click here to see a preview of this smoking hot scene.
Click here to go to UK Hot Jocks.