Scotty Clarke Gets His Ass Pounded
There's a secret boy's club at the Helix Academy and newcomer Scotty Clarke wants in it. He's hanging out with Evan Parker outside after class and asks, "What do I have to do to get in y'all's club." And since Evan is every bit as dirty as classroom jacker Andy, he tells Scotty that they could fuck on Father Glenn's desk.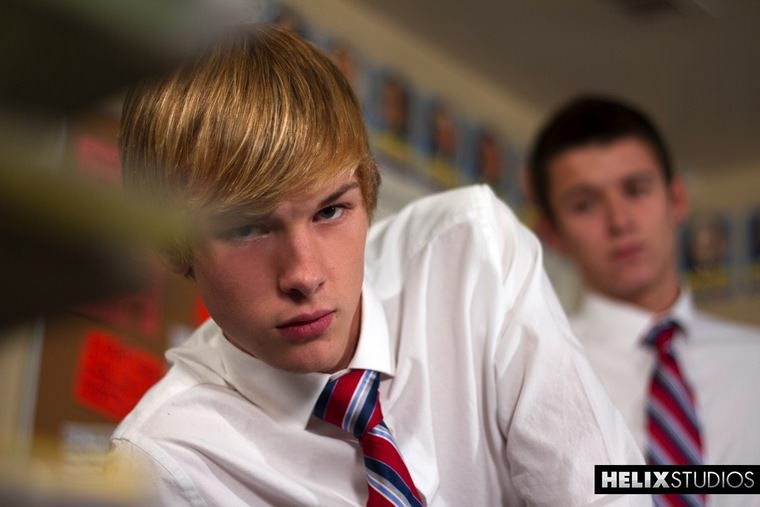 They slip into the classroom and blond cutie Scotty pulls down his pants and bends over the desk. After getting his ass pumped for a couple of minutes he jumps up, "Okay, now let's go." But Parker's nowhere near finished, so he pushes Clarke to his knees and tells him to suck. And when Parker said he wanted to fuck on the teacher's desk, he meant it. He lies Scotty back, hoists the boy's legs onto his shoulders, and drills his hole until he's ready to cum. I imagine Father Glenn will be pounding the pud in confessional when he hears about this one. And no doubt he'll be scouring his desk and the surrounding floor for errant cum drops.