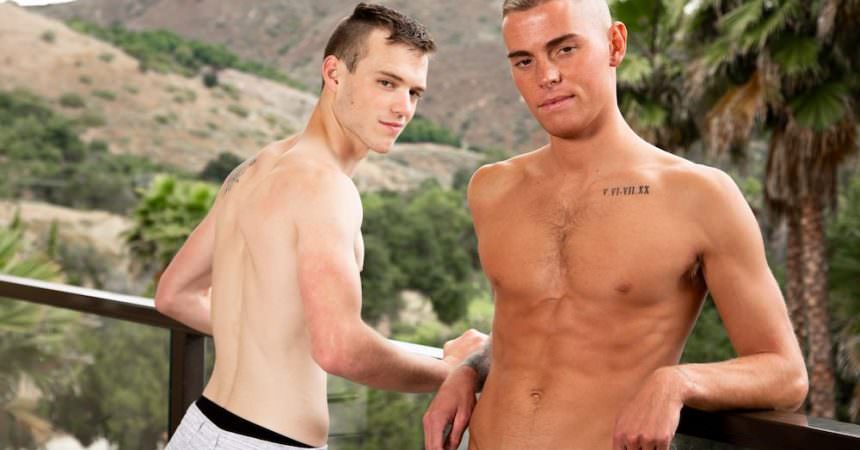 Scott Fucks Greyson Bareback
Greyson Lane is a quiet guy, and Scott Finn can't help but wonder what Greyson is thinking. When Scott asks, Greyson is very direct and tells Scott he's been thinking about Scott fucking him. Scott is shocked but very happy, and pulls Greyson in for a kiss. They head indoors to the bedroom where the kissing continues as Scott moves his lisp down Greyson's sexy toned body. He gets to the big hard bulge in Greyson's shorts and kisses it before removing the shorts to get his lisp around Greyson's rock hard cock. Scott sucks and slurps on that stiff shaft for a good while before Greyson returns the favor and blows Scott's hard dick.
Greyson takes it nice and slow as he kisses and licks up and down every inch of Scott's shaft. Scott then bends Greyson over and gets to work eating out his tight, cock-hungry hole. He proceeds to slide his raw dick into that hole and pump away, pounding Greyson deep and hard from behind. Greyson then sits on Scott's dick and rides it for a while before he's laid on his back for another hard pounding. Greyson cums over himself, and Scotty then pulls out and shoots his load over Greyson too before they share a final kiss.
Dick Detective's verdict: Excellent! I really loved the slow kissing and licking Greyson gives Scott's dick.