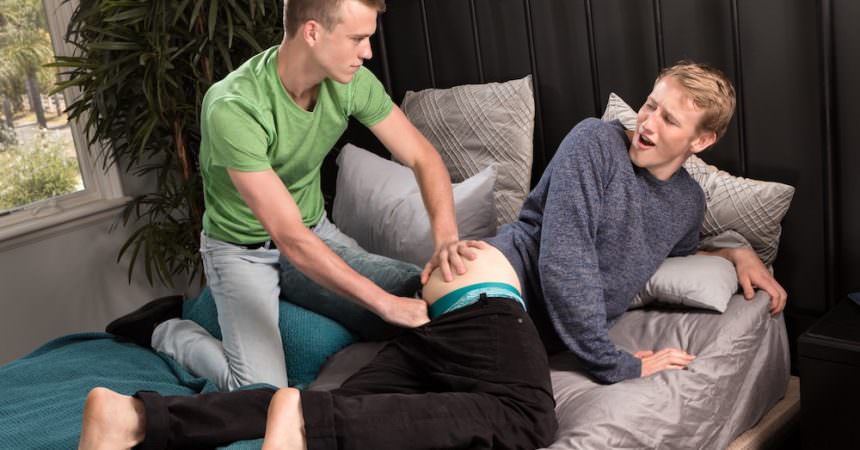 Scott Finn & Luke Reed Raw
Studio: Next Door Twink
Scott and Luke are new step-brothers, but Scott isn't happy that Luke won't help with the chores around the house. When resining doesn't work, Scott goes old-school and pins Luke down to spank him. Suddenly Scott thinks he feels Luke getting hard as he spanks him, but Luke quickly runs into the bathroom. In the bathroom, Luke puts out his hard cock and jerks off over Scott spanking him. Scott sneaks into the bathroom and hears Luke whispering his name as he beats off. Scott makes his presence know and tells Luke to bend over for another spanking.
Luke happily obliges and an erotic spanking session ensues. The brothers move into the bedroom where Scott fingers Luke's tight hole before pulling out his own rock hard dick for Luke to suck on. Scott rims Luke's ass and sucks his dick before sliding his own raw cock into Luke's ass. He drills his brother deep then pounds him hard from behind. They flip as Scott sits on Luke's dick and cums over himself as he rides his brother's bare boner. Luke cums a moment later, squirting up onto Scott's hole before they share a final kiss.
Dick Detective's verdict: Excellent! A great story and some sizzling sex to go with it.