Is there anyone who would say no to a sensual massage from the extremely sexy young stud Nick Vargas? Horny twink Sam Thomas certainly wouldn't that's for sure!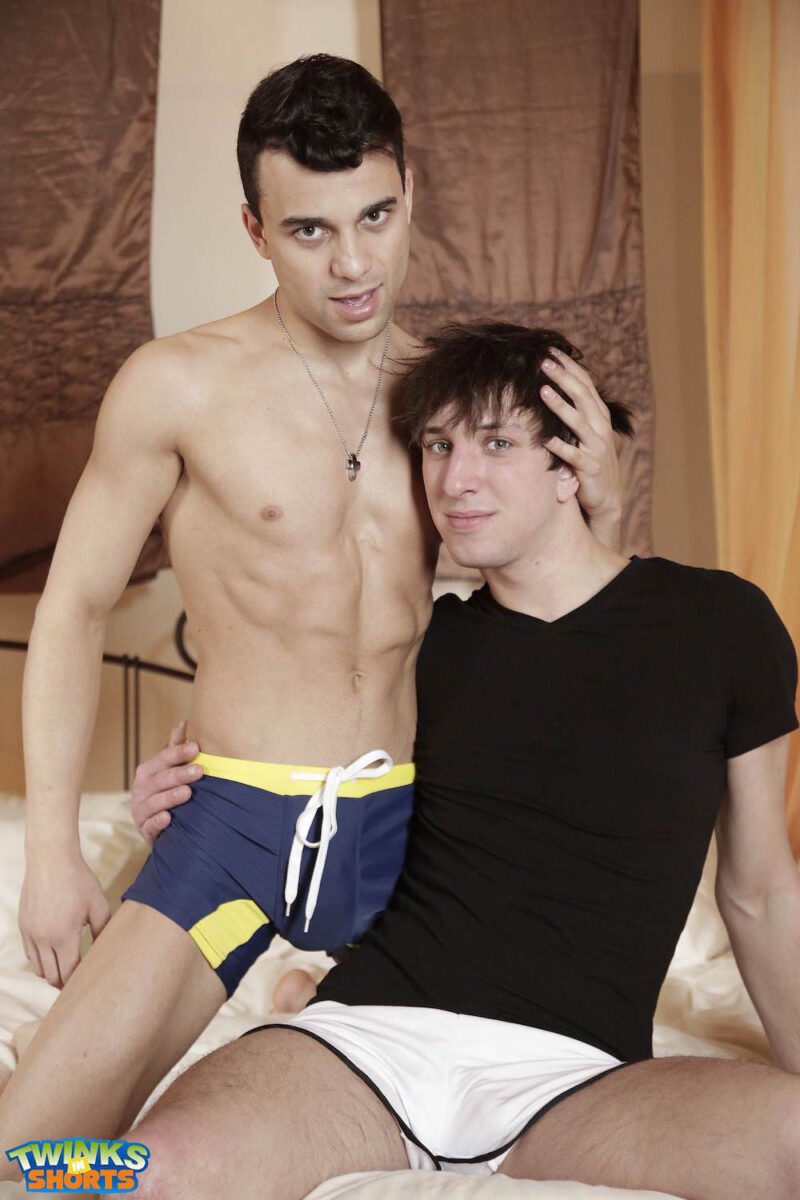 Sam is very much looking forward to getting Nick's hands all over his body, and he lays down on the bed wearing just a t-shirt and skimpy shorts as Nick climbs on top of him ready to get to work. The rubdown then begins, and Nick sensually massages the slim twink beneath him, working his hands all over that lean body. The shorts are soon pulled down, and Nick then gets his hands all over Sam's beautiful butt, eventually working his fingers on and around his pink pucker.
Sam is soon on all fours with his ass up in the air, and seeing that the twink is now rock hard from his horny massage, Nick grabs a hold of his throbbing cock and begins to milk him. He then flips Sam over onto his back so he can get a better hold of his uncut cock, and then jerks-off the horny boy even harder until he's soon squirting a load of fresh creamy cum all over!