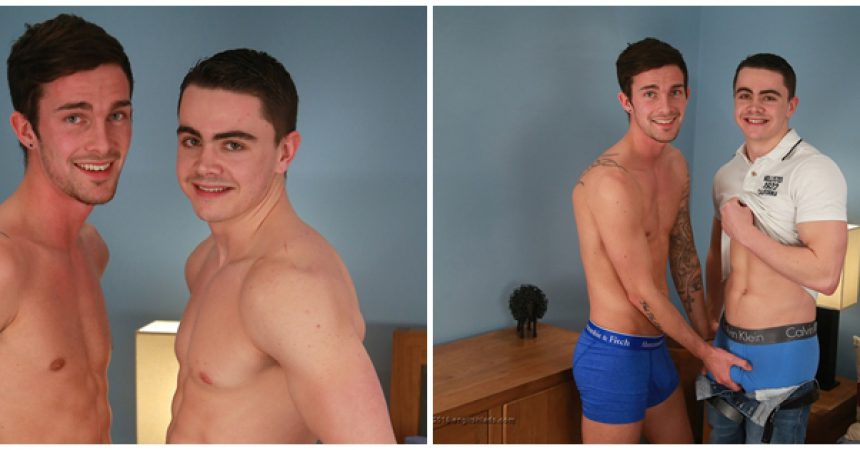 Sam Fucks A Guy For The First Time!
Young straight lad Sam Hansworth has fooled around with a few other guys now on EnglishLads, even going as far as sucking another dude's dick. But his latest video marks all new territory for him – fucking another guy's tight ass!

The lucky lad taking it from Sam is Logan Hardy. This is Logan's first duo for the site, and also his first time getting fucked by another guy. Considering they're both straight and first timers you'd expect the sex to be dull, but far from it. They both even stay rock-hard throughout and shoot some impressive loads. Hot stuff! See all the hardcore pics here at Englishlads.com!