Boyfriends are great, but sometimes a guy just wants some alone time to play with his cock and try new things. Ryker Madison is by himself this weekend; his boyfriend, Jasper Robinson, is out of town. Ryker misses Jasper, but he's also enjoying his freedom. He's had a new dildo hidden away that he's been waiting to try out, so with Jasper gone, this is the perfect time.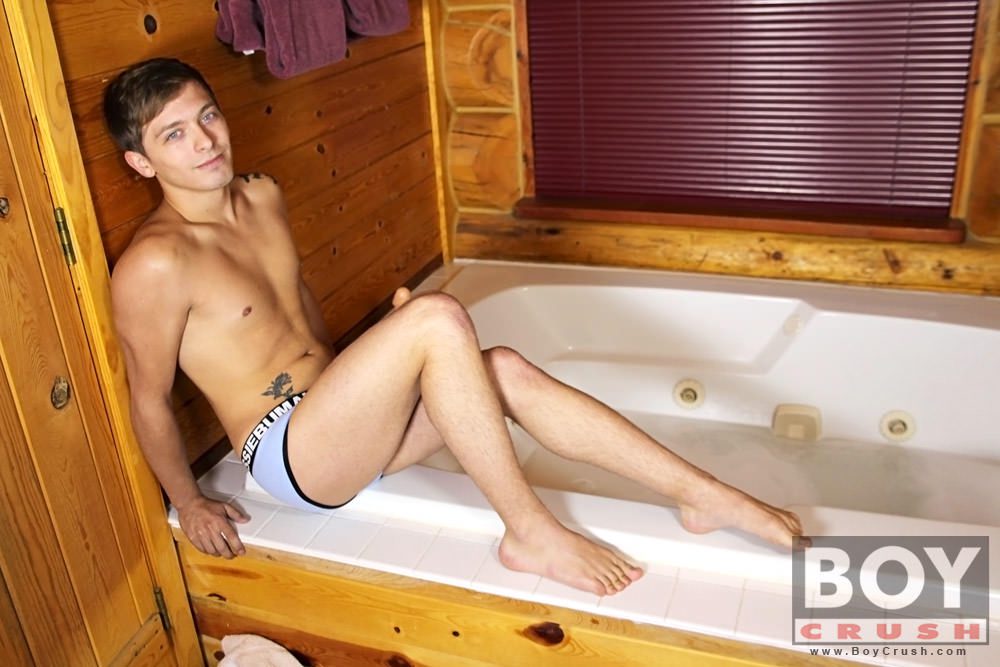 Ryker runs a bath, strips out of his Aussie Bums and climbs in the tub. Ryker is an adorably cute surfer twink and still hasn't grown out of his boyish playfulness. He scoops up two hands full of bubbles and smears them on his face, making soapy beard. He blows bubbles and plays around with the water, then his hand finds the dildo he put in the bottom of the tub.
Ryker stands in the tub and inches his new sex toy into his ass. He moans softly as he pumps his butt hole. He hikes a leg up on the edge of the tub so we can get a better view of the dildo sliding in and out of his ass, his stiff cock bouncing with excitement. Then Ryker sits on the edge of the tub and continues to finger his ass while swirling his fist around his sensitive cock head. And it's a good thing the tub is still full of water because Ryker's hand and belly get very messy when he shoots his load of boy jizz all over himself.