Helix Studios really caught my attention with this one. They're mixing up an older guy with a cute, young boy. And this is one sexy scene. Poor Ryker Madison is beside himself. Hot hunk Ty Roderick has him pressed against the wall and Ryker doesn't know what to do, he's clearly very attracted to this mature stud but seems unsure about making the first move. When Ty finally leans in and plants a big passionate kiss on him, it's all uphill from there.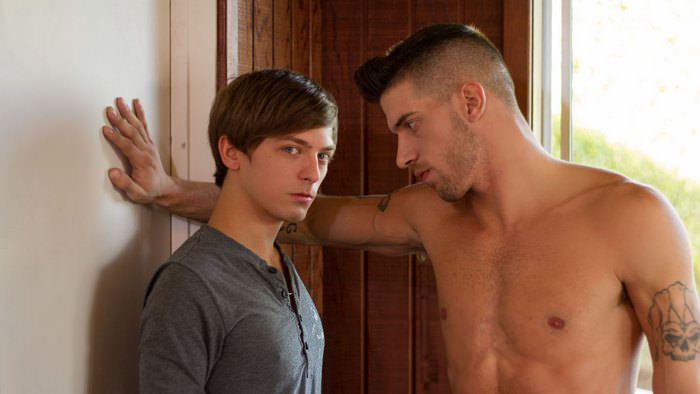 My absolute favourite moment in this scene has Ty Roderick sitting back on a bench and Ryker is on his hands and knees swallowing Ty's huge cock. Ryker's hot little butt is sticking up in the air and Ty reaches across the boy's back and slides his fingers up and down Ryker's smooth butt crack. Ryker squirms with the hole teasing and that just makes his suck all the deeper.
As much as I loved the cock sucking, watching Ty's muscled body and big dick thrusting in Ryker's ass is boner inspiring. And if you like this older-younger scenario, Ty Roderick is already featured in a second video over at Helix Studios called Pass the Soap, where you guessed it, he's fucking a hot young boy in the shower.