Twink cuties Justin Cross and Justin Cummings are so horny that when their condom breaks they just keep on fucking raw!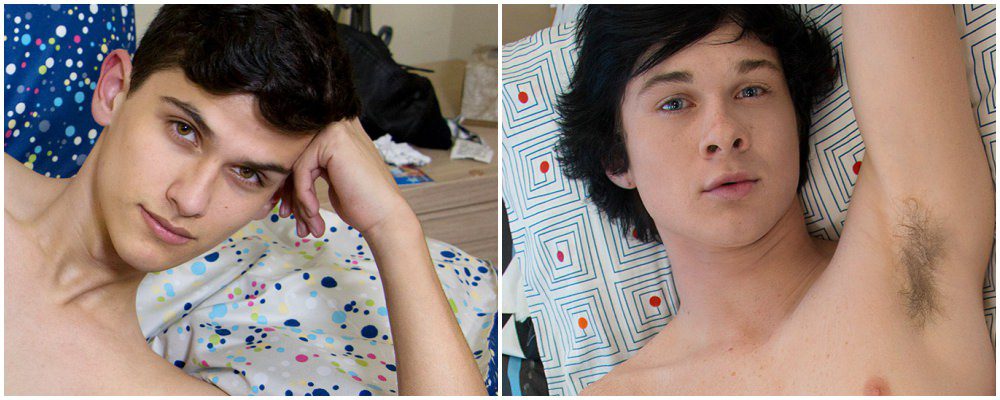 In the bedroom, these sexy boys make out on the bed as they undress one another. Before long they're both totally naked and blowing each other's dicks, and Justin Cross' big dick doesn't prove too much of a challenge for eager cock sucker Justin Cummings.
They're then ready to move onto the anal action, so Justin Cross rolls on a condom and slides his big dick deep into the bottom boy's tight ass. He fucks Justin Cummings good and hard from behind, so hard in fact that the condom breaks as he's pounding the boy. So what do these horny boys do? They just carry on fucking! Justin rolls back that condom so his dick is fully exposed, then shoves it back into Justin bareback.
They then switch position and that condom comes off completely so bottom boy Justin Cummings gets to feel every bareback inch of Justin Cross inside of him. They continue to fuck until the bottom boy gets a hot load pumped right out of him, and then Justin Cross dumps his load all over the other Justin's pretty little face!