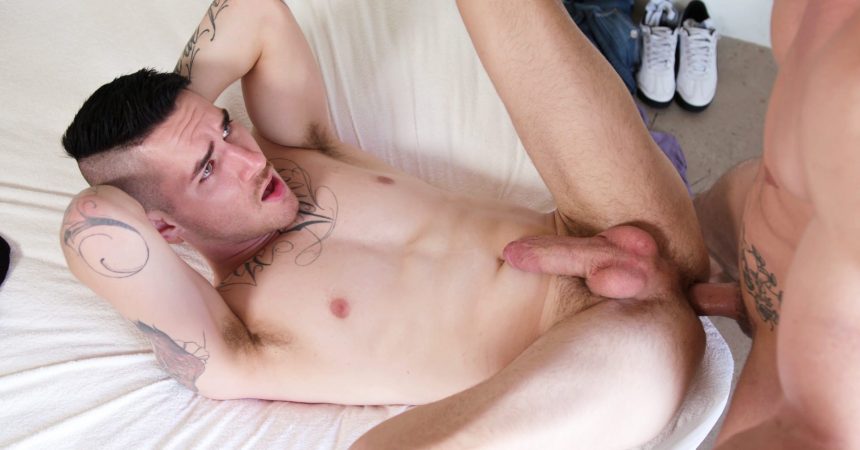 Roman Fucks Zak Bareback
Roman Todd offers to help out his new neighbor Zak Bishop, and once he discovers Zak is gay things soon lead to a passionate kiss between the pair. After making-out on the bed, Roman pulse down Zak's jeans and blows the jock's boner. Roman then releases his own throbbing cock and feeds it to Zak who eagerly sucks on every inch.
Romam rims Zak's tight butt-hole before shoving his bare dick deep inside. He fucks Zak in a few positions, then lays him on the window ledge and fucks the cum out of him. Roman gives Zak a creampie, then shoves his cum-coated cock back inside that wet hole.
Dick Detective's score: 4.5/5