Tattooed hunk rocke rathburne gives jordan boss a hard pounding in "Open Your Eyes" part two.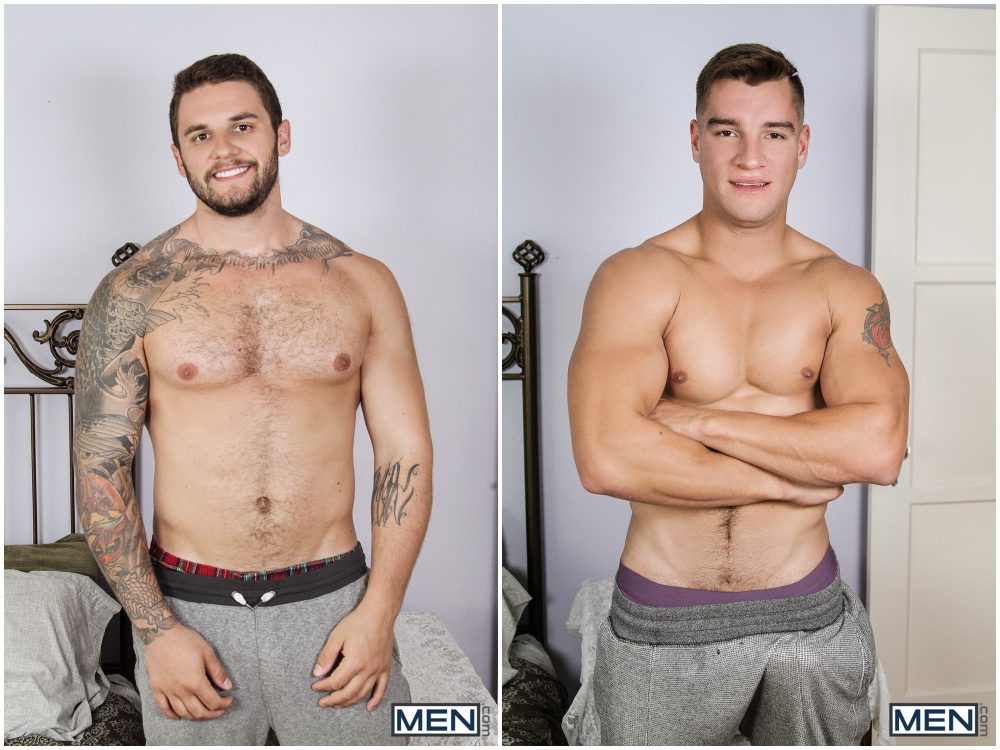 In this new scene in the series, Jordan decides to surprise Rocke by sneaking into his bedroom and giving the hunk a blowjob while he sleeps. A highly risky task since Rocke's girlfriend is asleep in the ebed right next to him! To make sure Rocke doesn't suspect anything either, Jordan covers up the stud's eyes as he sucks on his big fat dick, allowing him to believe it's his girlfriend giving him head.
Rocke's girlfriend soon wakes up though and angrily storms out of the room, leading to Rocke discovering exactly who it was giving him that amazing blowjob. He's shocked and angry at first of course, but soon lets Jordan carry on sucking his throbbing boner. The hunk later discovers Jordan is willing to offer more than just an eager mouth to service his dick, and before long Rocke is burying his boner deep into Jordan's tight butt.
Rocke pounds Jordan's ass good and hard, drilling the stud deeper and deeper as they fuck in several positions on the bed until the tattooed hunk finally gets the urge to blow his load. Jordan follows quickly after him, leaving the horny home-wrecker completely covered in cum!
Watch the trailer below: