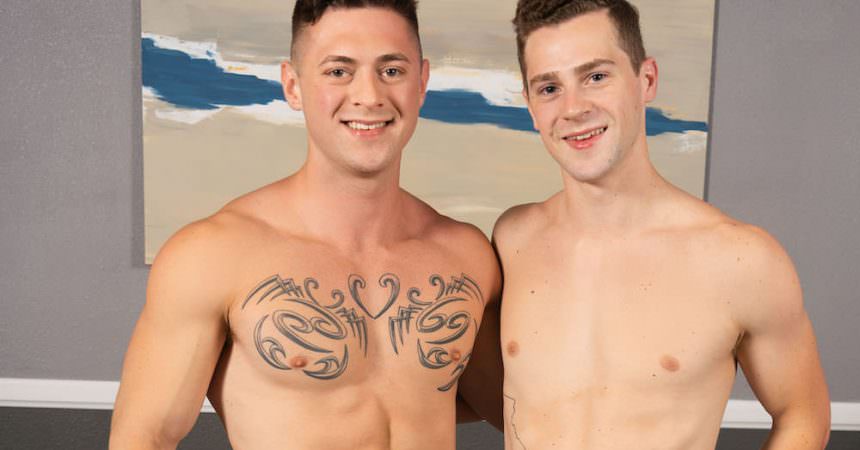 Robbie Fucks Lane Bareback
Robbie teaches Lane how to skate out in the park, but Lane wipes out almost instantly. But one thing Lane never wipes out at is sucking a big cock! Back at the house he grabs hold of Robbie's massive meat and slides every inch down his throat. Robbie gets a thorough servicing from Lane's lips, and in return he bends the muscly boy over and eats out his cock-hungry hole.
Robbie then slides his big bare dick deep into Lane's willing hole and pounds it hard. He knows all too well that Lane can take it deep and hard, so he doesn't hold back as he slams that ass in several positions. We get two halves to the scene as per usual, and in both parts we see Lane's hole take a battering from Robbie's big raw boner. The horny jocks both cum twice too of course, and Lane gets a damn good splattering from both of Robbie's loads!
Dick Detective's verdict: Excellent! Any scene with cock-hungry bottom boy Lane is a 10/10 in my book!