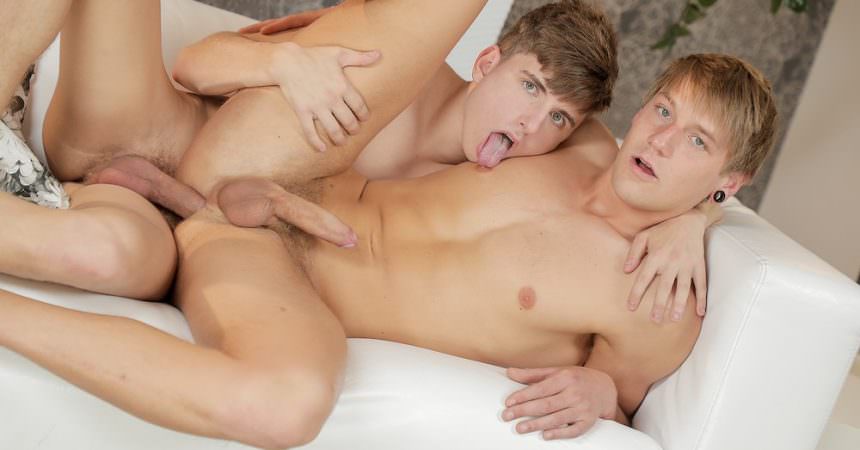 Ray Fucks Rick Bareback
Models: Ray Rio, Rick Palmner
Rick gets back back after spending some time at the gym, and Ray is quick to start adoring his sexy body. Ray kisses and licks all over Rick, and it's not long before Ray takes care of Rick's cock and balls too. Rick want's to try some of the action for himself, so both boys get in a 69 position and suck on each other's dicks at the same time.
It's soon clear that Rick is craving Ray's cock someplace other than his mouth, so Ray to take the lead.He slides his bare dick into Rick's tight hole and makes the boy moan in delight. Rick rides that boner balls deep and gets a good pounding from behind too until the boys are ready to blow their loads – and what fantastic cum-shots they are from both boys too!
Dick Detective's verdict: Excellent. Lots of amazing close-up shots of the action in this one!