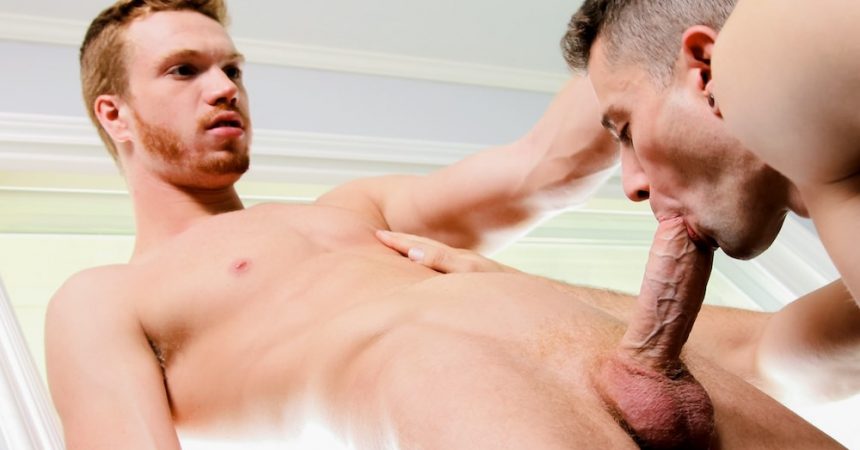 Quin Fucks Dacotah Raw
Dacotah Red is being primed to take over his father's business as a landlord and is sent to get the rent from Quin Quire. Dacotah isn't a fan of his father and is unhappy about the task. Quin quickly thinks of a way to cheer Dacotah up and reaches his hand over front of the stud's jeans. Dacotah doesn't resist as Quin leans in for a kiss, and some passionate making-out ensues. Soon Quin is on his knees with Dacotah's stiff boner in front of him.
Quin eagerly sucks that dick, then lays back on the bed to get his own boner blown in return. We then see Quin bury his face into Dacotah's butt and rim the ginger jock's hole before sliding his raw dick inside of it. Quin fuck sDacotah in several positions all over the bed, ultimately fucking the cum out of the stud before pulling out to blast his load over Dacotah's face.
Dick Detective's score: 4/5